Rays add righty Ryan Webb to help bolster bullpen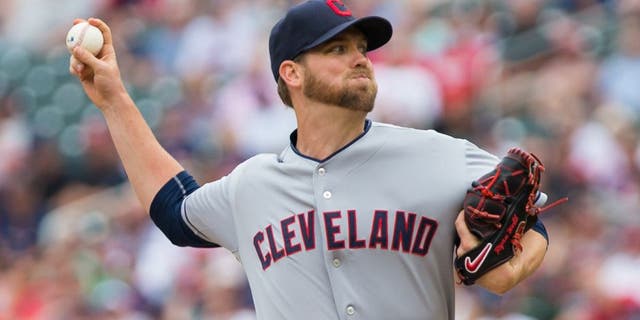 PORT CHARLOTTE, Fla. (AP) -- Reliever Ryan Webb agreed to a one-year contract with Tampa Bay, a move the Rays hope bolsters their bullpen.
The 30-year-old right-hander was 1-0 with a 3.20 ERA in 50 2/3 innings over 40 games for the Cleveland Indians last season.
Webb also has pitched for the San Diego Padres (2009-10), Florida and Miami Marlins (2011-13) and Baltimore Orioles (2014) in seven major league seasons. He is 17-18 with a 3.35 ERA in 357 appearances.
To open a roster spot Thursday, the Rays placed right-hander Chase Whitley on the 60-day disabled list. He is recovering from Tommy John surgery in May.