Ray Lewis: Too big, and too well dressed to be involved in 2000 murders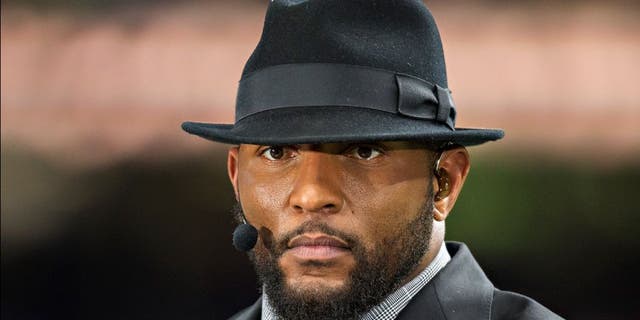 Former Ravens linebacker Ray Lewis makes an interesting case for why he had nothing to do with the murders of two men in Atlanta back in 2000. Wesley Hitt Wesley Hitt/Getty Images
Former Ravens linebacker Ray Lewis has an interesting narrative for explaining away his role in the January 2000 encounter that left two men dead after a Super Bowl party in Atlanta -- he was dressed too well.
Lewis, who was convicted of obstruction of justice in the case, proclaimed his innocence in his new book "I Feel Like Going On." Lewis says he was simply too well dressed that night to be getting involved with who he described as "gangbangers."
Via TMZ.com:
Besides his splendid attire, Lewis offered up another explanation on ESPN's SportsCenter, saying that he was too big to get in an altercation with the two victims.
"First of all, they're 4 or 5 freaking inches shorter than me, right? Why would I fight somebody anyway," said Lewis, who was listed at 6-foot-1 and 240 pounds during his playing days, via the New York Daily News.
Lewis, who is also employed by ESPN as an NFL analyst, added that he thinks about the fateful night "every day of my life," but said the incident had more to do with his name and his skin color than anything else.
Watch the full clip here courtesy of ESPN.com:
MORE NEWS: Want stories delivered to you? Sign up for our NFL newsletters.