Ravens tried to 'cover up' Ray Rice knockout video, report says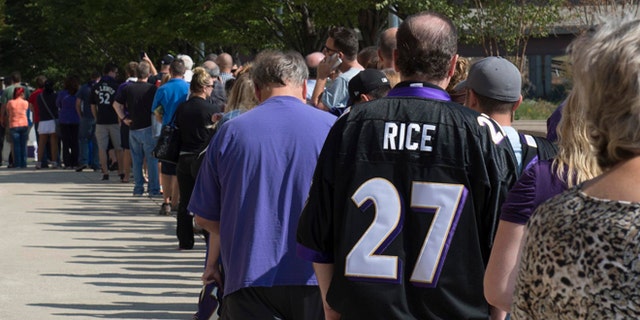 The Ravens and the NFL were reeling Friday night from an explosive report stating the team conducted a wide-ranging cover-up of Ray Rice's elevator assault almost immediately after it happened in February.
In a 7,000-word story published shortly after NFL commissioner Roger Goodell's apologetic news conference, ESPN reported Ravens owner Steve Bisciotti and several high-ranking team officials worked feverishly to keep Rice out of jail and keep the video of him knocking out his then-fiancee from ever becoming public.
The network also reported that, once the video was released Sept. 8 by TMZ, Bisciotti cut Rice and immediately tried to buy the former Rutgers star's silence with a post-football job offer with the team.
Rice did not go quietly after his release and indefinite suspension by Goodell, announcing this week he is appealing the NFL's penalty because it amounts to "double jeopardy" after Rice was already banned two games last month.
The Ravens released a statement late Friday claiming the story contained "numerous errors, inaccuracies, false assumptions and, perhaps, misunderstandings," though the team refused to specify any.