Ravens' streak against opposing running backs snapped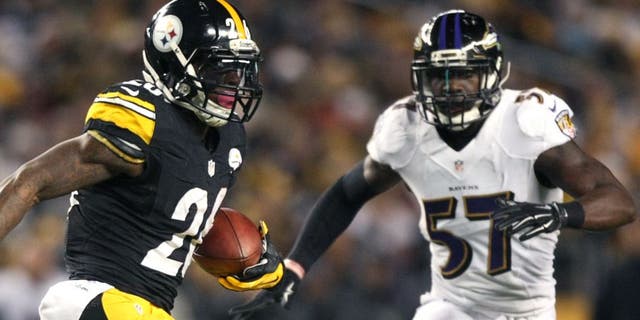 The Baltimore Ravens escaped Pittsburgh with a win last Thursday night, but their streak of holding opposing rusher under 100 yards was snapped in the process.
Steelers running back Le'Veon Bell rushed 22 times for 129 yards, ending Baltimore's string of 29 games without an opponent eclipsing the 100-yard mark. Bell needed overtime to break the century mark, but since the Ravens forced the extra stanza with a late field, it's a tradeoff they're willing to make.
"We definitely didn't want him to get over that," said rookie defensive tackle Carl Davis via the team's official website. "We don't want any running back to get over 100 yards. That's something I could tell they've been holding onto for a long time. We've just got to create another streak now."
Another streak is not out of the question since Baltimore also put together a 39-game run from 2006 to 2009. The Atlanta Falcons and Philadelphia Eagles now share the longest active streak at 15 games.