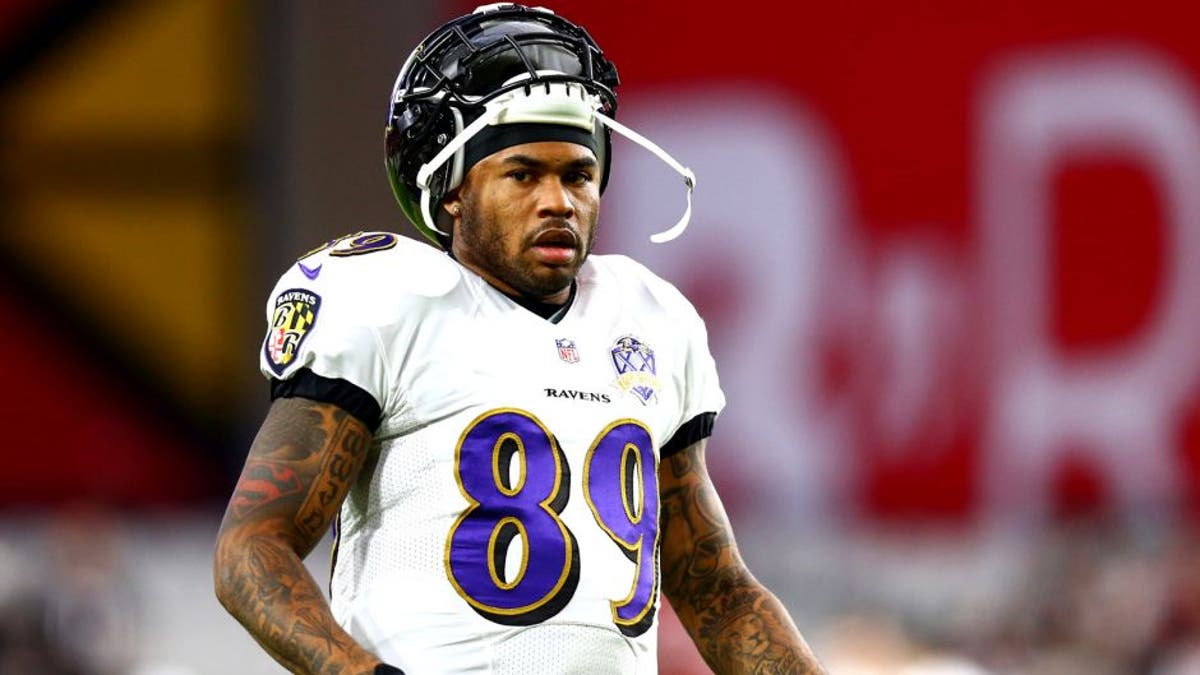 Steve Smith Sr. did not offer a favorable review of the officiating after Monday night's loss to Arizona. Mark J. Rebilas Mark J. Rebilas-USA TODAY Sports
A trio of calls in Baltimore's 26-18 loss in Arizona on Monday night had the Ravens sour at the officiating.
Receiver Steve Smith Sr., never one to mince words, was wishing he could use his smartphone to leave the officiating crew a review.
"Everybody has that app Yelp, and you have reviews. Two stars," he said via the team's official website.
The biggest call to go against the Ravens came late in the first half when Jeremy Ross fumbled the ball on a punt return at his own 24-yard line. Ross thought his knee was down, and was certain the call would be overturned after review. Ross' assumption was wrong, and the Cardinals cashed in with a touchdown on the ensuing possession to take a 14-10 lead just before halftime.
"I felt like my knee was down," Ross said. "I thought for sure the call was going to get overturned."
Ravens head coach John Harbaugh's angst toward the officials went up a notch in the third quarter after a 62-yard run by Chris Johnson. Johnson was seemingly tackled for a short game by Brandon Williams, but Williams let him go when Johnson landed on his lap, believing the play was dead. The whistle never blew, however, and Johnson took off, making it all the way to the Ravens 8-yard line.
"The forward progress was stopped," Harbaugh said. "If you hit him in that situation, then you're going to get fined and stopped. For three seconds it was stopped. He had called himself down and was sitting there. We shouldn't hit him; it would have been a dangerous play."
The first call that gave the impression it wasn't going to be a good night for the Ravens came on their first drive. Offensive lineman John Urschel appeared to report as eligible in plain sight of referee Ron Tolbert when he entered the game and then caught a 6-yard pass. Flacco even pointed out Urschel for emphasis, but the flag still came after the play for an ineligible receiver.
"John did everything he's supposed to do in this situation, just as he's coached," Harbaugh said. "Joe looked at it, he saw it, I saw it. Then there was an announcement; you couldn't hear what the announcement was because you never can."