Ravens secondary at a loss after beatdown by A.J. Green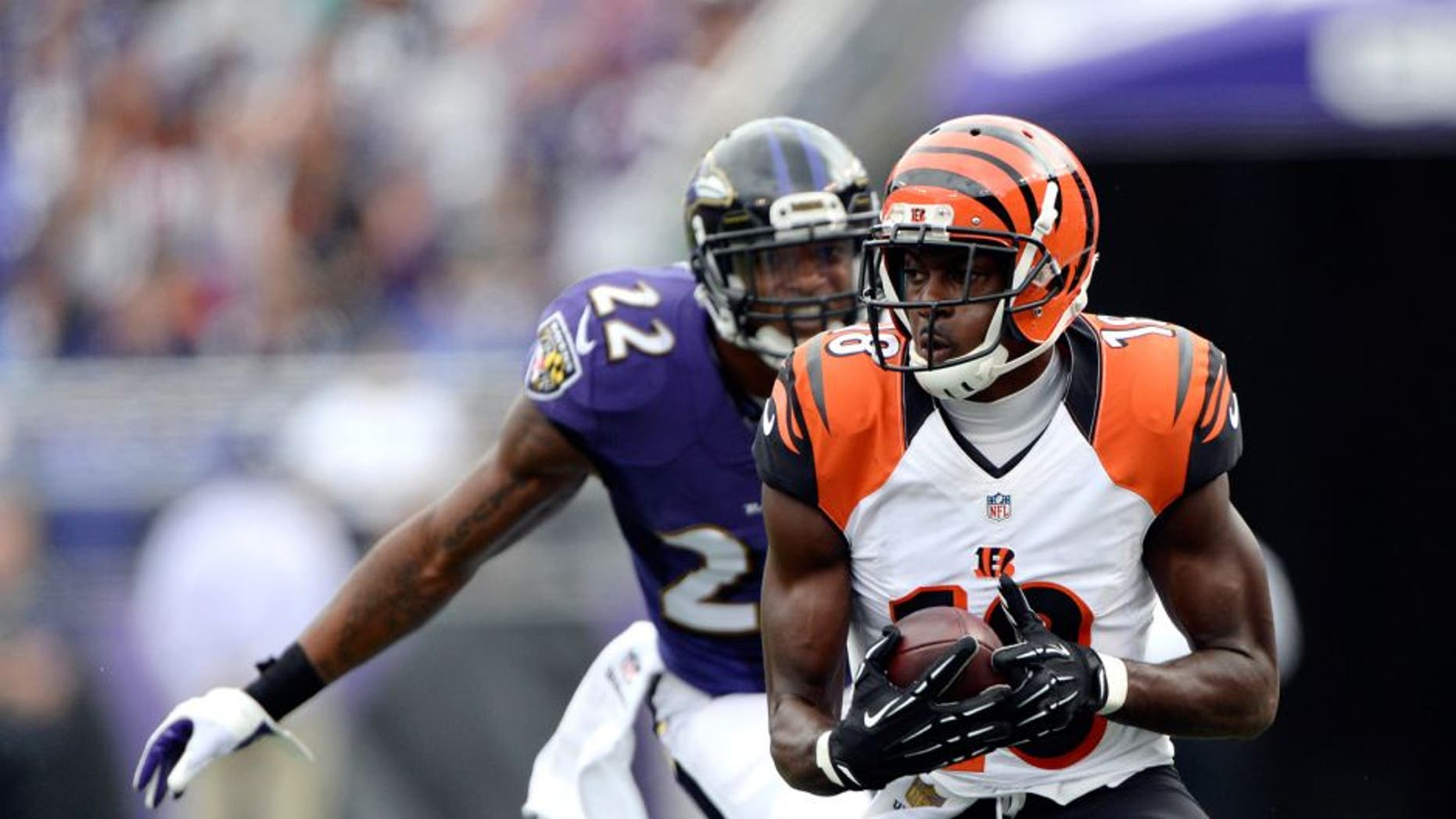 Ravens cornerback Jimmy Smith was too mad after Sunday's game to discuss the way Bengals receiver A.J. Green laid waste to Baltimore's secondary.
Green piled up 227 yards and two touchdowns on 10 catches, most of which came lined across from Smith. Smith did get the best of Green on the opening drive of third quarter when he played an end zone fade from Dalton perfectly and jumped in front of Green for an interception. It was a crucial play that kept the Bengals from extending their lead to 21-0, but Green exacted revenge when it mattered most.
With the Ravens clinging to a 24-21 lead, Green evaded Smith's coverage to catch the go-ahead 7-yard touchdown with 2:10 remaining.
"I'm too emotional to talk right now," Smith said after the game via the team's official website. "I'll talk with you this week."
Safety Kendrick Lewis was in coverage when Green went deep for an 80-yard touchdown on Cincinnati's previous drive. Smith had a chance to bring Green down at around the 20-yard line, but instead wound up tangled on the ground with safety Will Hill as Green fought them both off.
"We have to do better as a secondary to contain their best players, and come up with stops when we need them," Lewis said. "We did a poor job. We did a poor job closing out this ball game to give our team the win."
Lewis wasn't with Baltimore last year when Green broke the Ravens back with a 77-yard game-winning touchdown in Week 1, but head coach John Harbaugh has seen it too many times.
"It seems to be a regular occurrence with him," Harbaugh said. "One of these days, we'll figure out how to cover A.J. Green. It'd be nice if we did that one time before he retires. They re-signed him, didn't they? So he's going to be around for a while. We better figure it out."
Harbaugh is correct. Green just signed a four-year extension with the Bengals earlier this month, meaning he's going to be continue to be a thorn in the Ravens' side at least seven more games.
h/t: Baltimore Ravens