Ravens safety Matt Elam out for season with biceps tear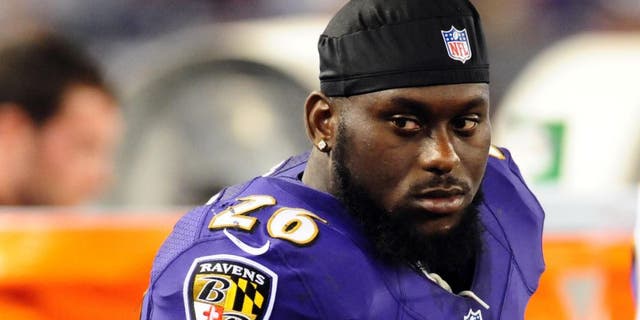 Ravens safety Matt Elam will miss the 2015 season due to the biceps tear he suffered during practice over the weekend.
Elam was injured when he reached for a receiver who had just run by him. Season-ending surgery to repair the injury is scheduled for this week according to The Baltimore Sun's Aaron Wilson.
"I'm sure it's very disappointing for him, and he told me that," head coach John Harbaugh said Sunday while awaiting results of Elam's MRI. "He just had grown up a lot. He's very serious. He's in tremendous shape, and then he gets a fluke injury."
The former first-round pick was hoping to compete with Will Hill for the starting strong safety spot opposite Kendrick Lewis, but faced an uphill battle after a dismal 2014 season. Elam, who was challenged publicly by general manager Ozzie Newsome back in May, entered training camp with a renewed sense of urgency and looked more like the player that made him the 32nd-overall pick out of Florida in 2013.
Elam's absence leaves the Ravens thin on the back line. Second-year man Terrence Brooks is still working his way back from a severe knee injury suffered last December, and there is very little experience behind them with Anthony Levine and Brynden Trawick.
(h/t: NFL.com)