Ravens RB Justin Forsett visits prison and learns he's a fantasy favorite among inmates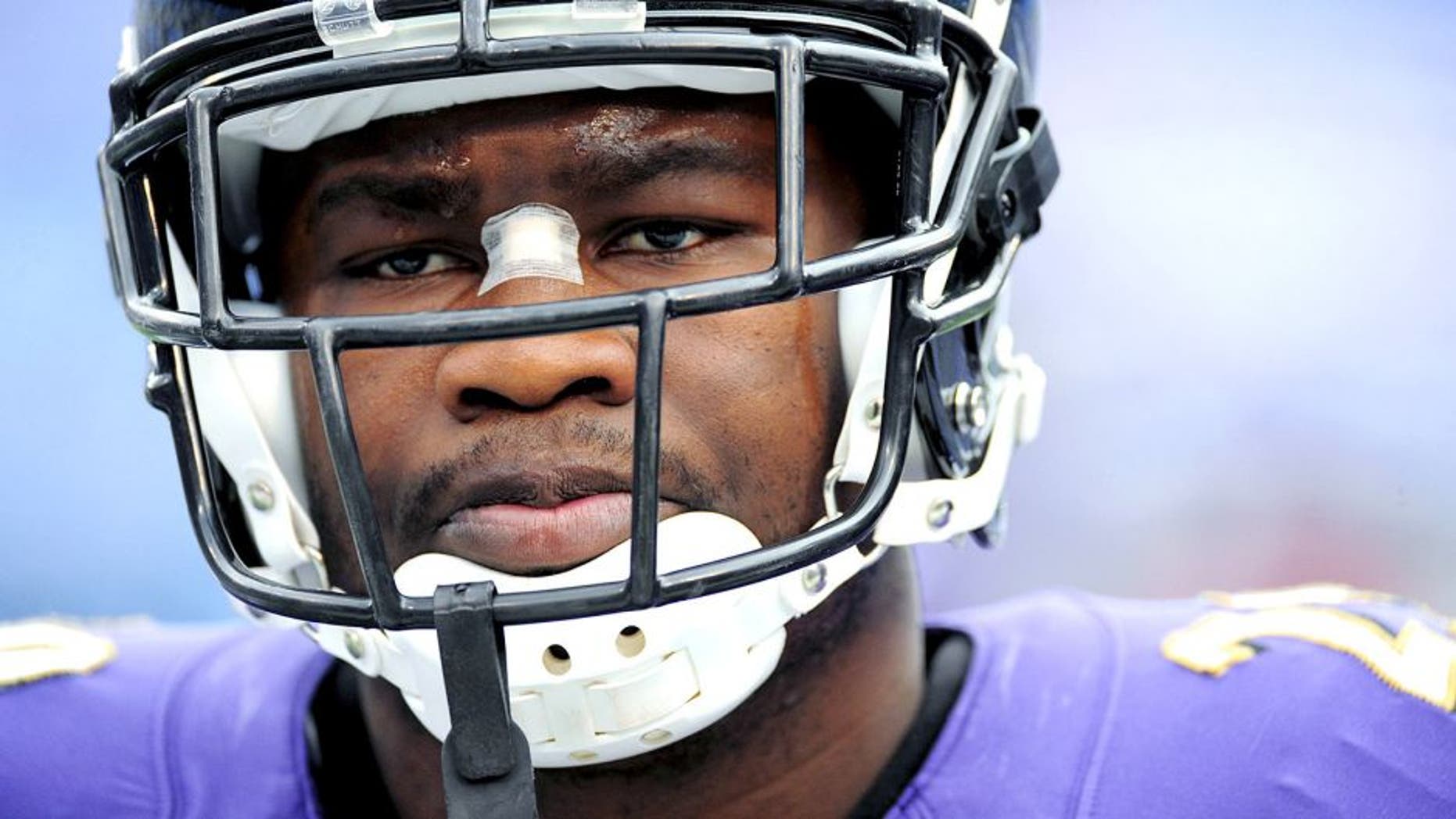 Baltimore Ravens running back Justin Forsett had a rough go of it last season after exploding for 1,266 yards and eight touchdowns in 2014. He suffered a broken right arm in Week 11, forcing him to miss the final six games of the season. His breakout year just two seasons ago made him a fantasy football favorite among drafters.
Even inmates at San Quentin State Prison were fans of Forsett's game. He learned that firsthand while visiting the prison for a program aimed toward helping at-risk juveniles by exposing them to the reality of being incarcerated.
Here's what Forsett wrote in his personal blog post:
"As we were walking through, inmates were running up to me, hugging me, whispering to each other about me, yelling, "Hey, yo, Forsett. I had you on my fantasy team last season." I was like, WHAT, you all have fantasy football in here!? It brings a new perspective to a season-ending injury when you have an inmate telling you he had you on his fantasy team ... and I know I didn't get any points for this guy."
Forsett felt bad for letting down his fantasy owners and apologized for his down year.
"You know I had to apologize. It was a surreal experience that these guys know who you are and are playing fantasy football (I guess they get some type of good behavior privileges)."
Forsett went to college at the University of California, which is just 25 miles from the prison. It's his way of helping the community, and steering troubled youth away from getting themselves incarcerated. And Forsett believes it's beneficial.
"The inmates really encourage them to avoid this life path," Forsett wrote. "Some of them -- I'm talking murderers in there for life -- shared their stories and made sure that the kids understood that jail is not a cool place to be. It's sort of like a 'scared straight' approach, but not entirely. It was more like a 'you don't have to do what I did' warning message."
This isn't the last time Forsett plans to do something like this. He said he'll "definitely be back" and is always trying to "impact and inspire everyone" with his words of wisdom.