Ravens players congratulate Tyrod Taylor for winning Bills QB job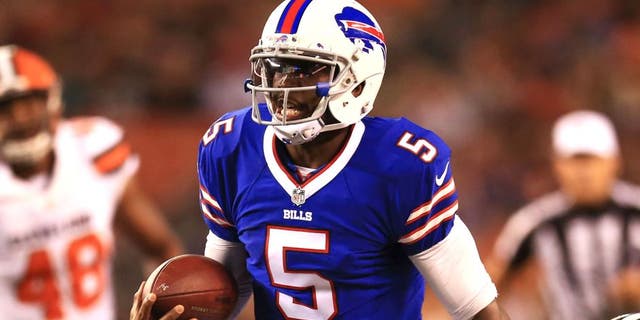 New Bills starting quarterback Tyrod Taylor attempted 35 passes in four years with the Baltimore Ravens behind Joe Flacco. Now that he has a chance to be the man in Buffalo, his former teammates and head coach are more than happy for him.
"Congratulations to Tyrod," Harbaugh said via the team's official site. "I know we all believed that he could be that kind of a player. He and I had that conversation many times. Congrats to him, and [I am] happy for Rex [Ryan] that he has him."
Taylor completed 24 of 31 passes for 236 yards in three preseason games, adding 107 yards and a touchdown on the ground. He showcased the speed and athletic ability that he never really had a chance to display in the regular season with Baltimore.
"Love it! Everyone here was rooting for him," added fullback Kyle Juszczyk. "I tell everyone he's the best athlete I've ever seen in person. It's fun to watch him, so I'm excited to see what he's going to do."
h/t: Baltimore Ravens