Ravens' Perriman misses sixth straight practice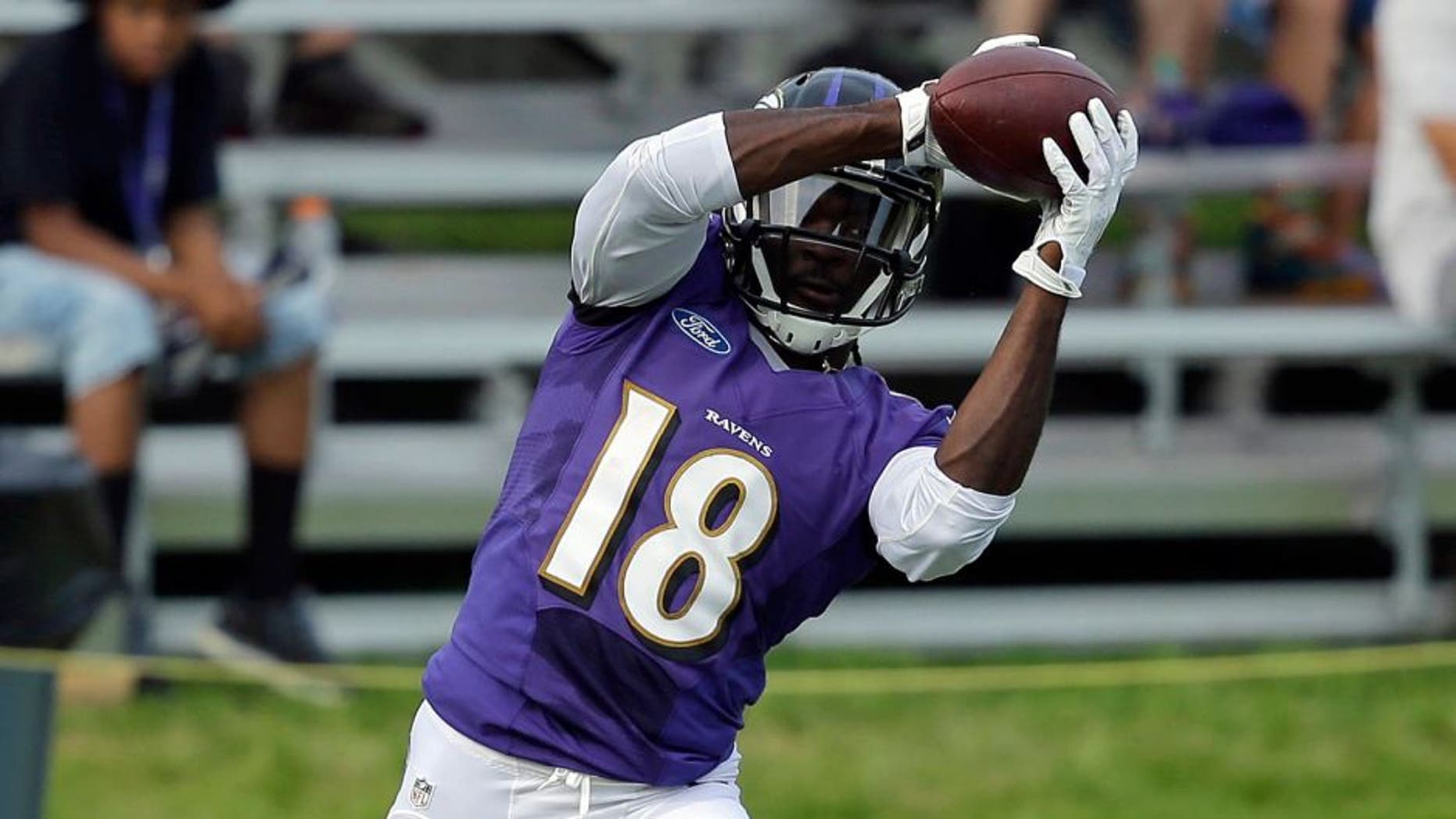 Is it time to start worrying about Ravens first-round receiver Breshad Perriman's injured knee?
The No. 26 overall pick sat out his sixth straight practice Thursday with a knee bruise and strain. Perriman suffered the injury when hit the ground hard after a catch last week. Coach John Harbaugh says Perriman is likely to miss at least a few more days after originally saying last week he expected Perriman to be out a day or two.
"It's just how he gets the range of movement going in there with the bruise and everything like that," Harbaugh said via the team's official website. "I want him out here right now; he wants to be out here, but they're holding him back. It's probably smart. [The training staff is] smarter than Breshad and I are about it; I know that."
Quarterback Joe Flacco doesn't seem too worried about missing out on valuable practice time with Perriman, who has a chance at becoming a starter in Week 1.
"Obviously, I'd like to have those guys out there as much as we can, especially Breshad being a young guy," Flacco said. "The bottom line is you have to be healthy, and that's priority No. 1. It's unfortunate that he can't be out there getting better with us, but it's just the name of the game."
Also missing practice Thursday were fellow receiver Marlon Brown (back), and guard Kelechi Osemele (foot). Rookie tight end Maxx Williams left practice after getting poked in the eye, while guards John Urschel and Robert Myers were being evaluated for concussions.
h/t: Baltimore Ravens