Ravens' Flacco wishes Big Ben was playing on Thursday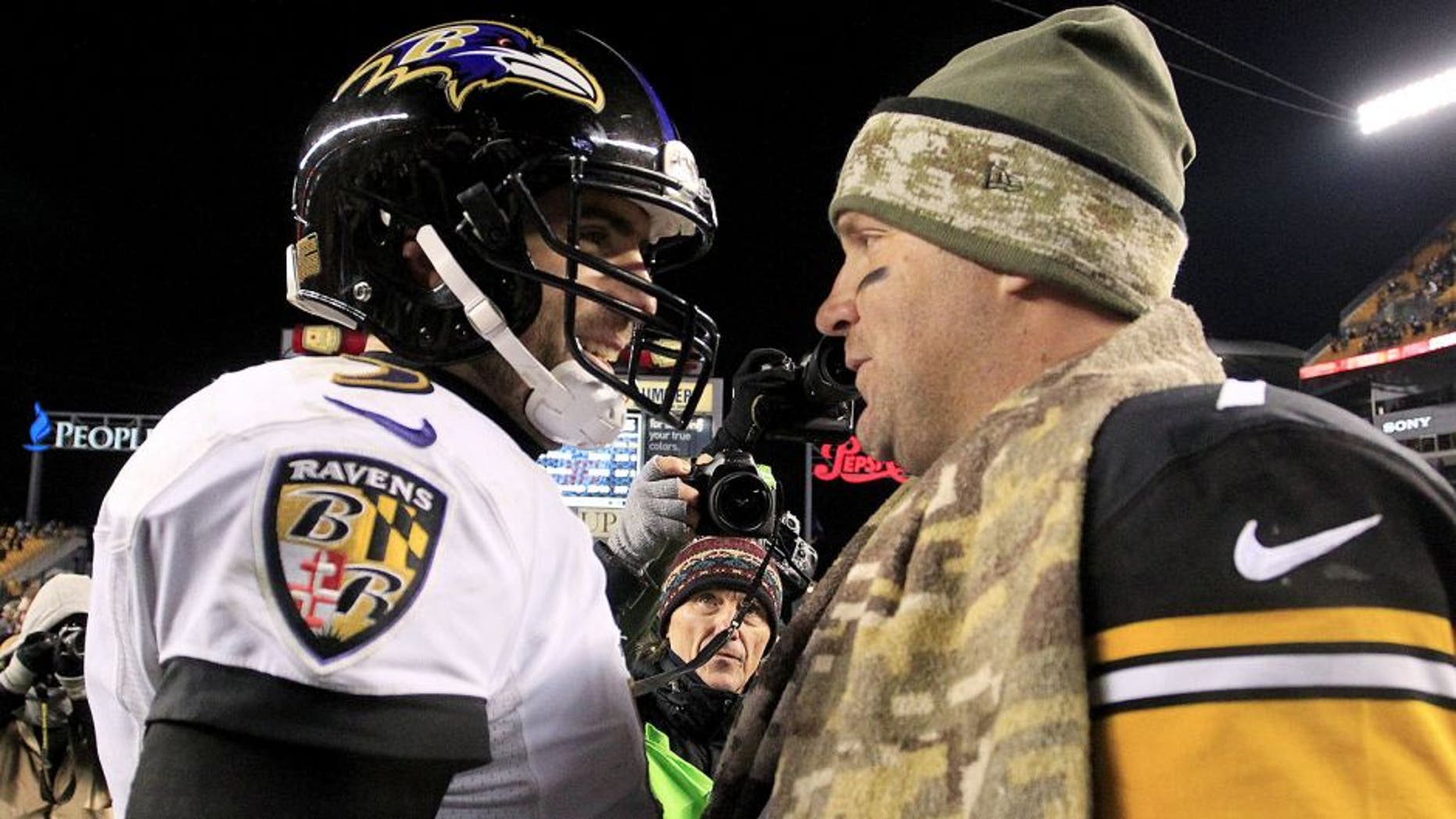 While the Baltimore Ravens need a win in the worst way, quarterback Joe Flacco wishes Ben Roethlisberger were lining up against him this Thursday night.
Instead, the Ravens defense will face Michael Vick instead of Roethlisberger, who is out indefinitely after spraining his MCL in Sunday's win over the St. Louis Rams.
"Shoot, I'd love to have Ben playing in this game and going up against him for another time," Flacco said per ESPN.com's Jamison Hensley. "As a competitor, it's always nice to face guys that you've been going against for a while. You never like to see somebody injured either, and have to sit out. Hopefully everything is going well, and he'll be out there as quickly as possible."
Flacco has won five of his last seven games against Roethlisberger and the Steelers, including last year's 30-17 playoff victory. Thursday night's clash in Pittsburgh is as close to a must-win game as possible for the Ravens, who are 0-3 for the first time in franchise history.
The Ravens-Steelers rivalry is among the fiercest in the NFL. Having Roethlisberger on the field only adds to the intensity, according to Flacco.
"I just think it's good for the game" Flacco said. "It's good for football. It's good for the rivalry. You've got everybody's team the way they really want it, and I think the fans feed into it more. At the end of the day, that's what it's all about."
h/t: ESPN.com