Ravens' Flacco knows contract negotiations are coming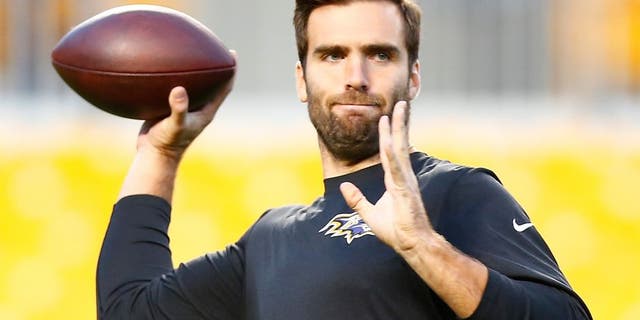 When Joe Flacco signed his six-year, $120.6 million contract in 2013, he knew it would be time to sit at the negotiating table again after three seasons. That time is now on the horizon as Flacco's reported cap number of $28.5 million for 2016 wouldn't leave nearly enough space to fill out the roster with much-needed quality players.
Flacco's cap hit for 2015, was almost half of what it is scheduled to be for next season at $14.5 million. It jumps even higher to $31.1 million in 2017 before settling back at $24.7 million in the final year of the deal. Coming to an agreement on an extension would benefit both sides since it would add more years onto Flacco's stay in Baltimore. Flacco is well aware that his contract will have to be addressed this offseason, per the team's official website.
Flacco will turn 31 later this month. He hadn't missed a game his entire eight-year career until he tore the ACL and MCL in his left knee on Nov. 22. Flacco says his recovery is going well and is expecting to be ready for training camp.