Ravens fire offensive coordinator Marc Trestman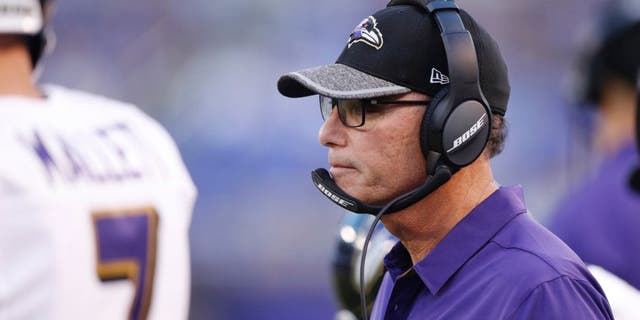 The Baltimore Ravens started the season 3-0, but they've dropped their last two games and have struggled on offense all year long. On the heels of their inability to produce consistently on offense, the Ravens have made a big change.
On Monday morning, the Ravens announced they have fired offensive coordinator Marc Trestman and replaced him with quarterbacks coach Marty Mornhinweg.
Here's what head coach John Harbaugh had to say about the move:
This season, the Ravens are 23rd in both points per game and yards per game. Joe Flacco is also having one of the worst starts to a season in his career, averaging the second-fewest yards per attempt in the NFL (5.94). The offense doesn't have a great deal of playmakers, but the play-calling had been poor under Trestman.
This was Trestman's second season in Baltimore after spending two years as the head coach in Chicago. Prior to his stint with the Bears, Trestment spent five years in the CFL as the Montreal Alouettes' head coach. His return to the NFL has been lackluster, ranking in the top 20 in yards per game just once.
As for Mornhinweg, he has a long history as an offensive coordinator. He most recently held the position with the Jets from 2013-14, but it didn't go particularly well. Under Mornhinweg, the Jets were 25th and 22nd in total yards in 2013 and 2014, respectively.
He was most successful with the Eagles from 2006 to 2012 when Philadelphia was in the top 12 in total yards each year.