Ravens beginning to worry about Lardarius Webb's continued absences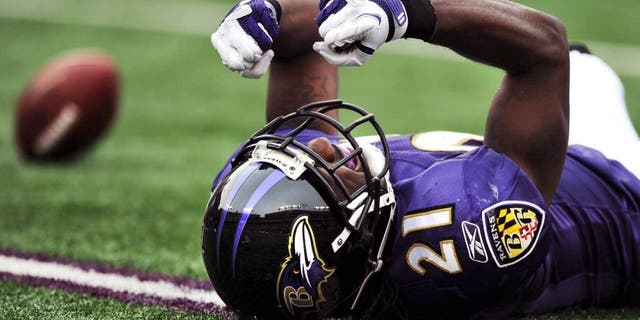 When cornerback Lardarius Webb restructured his contract to remain with the Ravens earlier this offseason, it was widely assumed he would return to a starting role. A hamstring injury that has kept him off the field this preseason could put Webb's spot on the depth chart in jeopardy.
Webb was slow out of the gates last season after missing the entire preseason due to injury. He failed his conditioning test upon arriving at training camp this summer and injured his hamstring in practice on Aug. 10. Defensive coordinator Dean Pees is worried that a continued absence could lead to another largely ineffective year for Webb, who finished 2014 as the 78th-rated cornerback in the league, according to Pro Football Focus.
"It's certainly a concern," Pees said per ESPN.com. "I'd be fooling if I told you that I didn't think it was a concern."
Webb is still listed as a starter on the team's unofficial depth chart, but Rashaan Melvin is making a push for a larger role with his recent solid play. Veteran corner Kyle Arrington is also in the fold after signing as a free agent from the Patriots.
"I want guys out there practicing, so we can see where they are and know where they are," Pees added. "I hope we get him out here in the next week or so."
Pees knows what Webb can do when he's healthy, but he hasn't really seen a healthy Webb since 2013, when he started all 16 games for Baltimore.
h/t: ESPN.com