Ravens activate safety Terrence Brooks off PUP list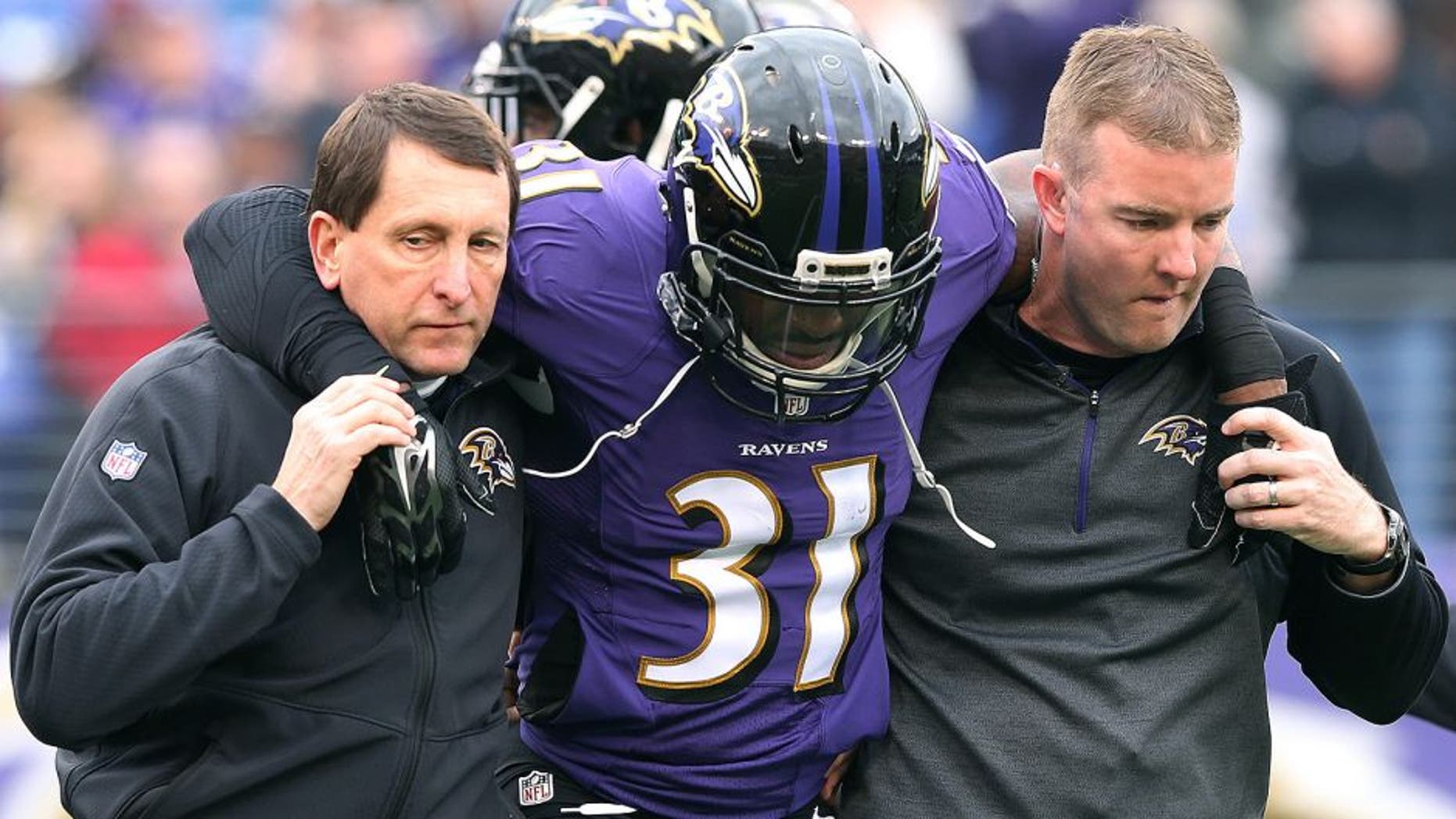 The Baltimore Ravens welcomed back safety Terrence Brooks to practice on the final day of training camp Tuesday.
Brooks had been on the physically-unable-to-perform list as he recovered from multiple torn ligaments in his knee. He suffered the injury in Week 15 and the initial prognosis had Brooks possibly missing the entire 2015 season. Brooks however deemed himself ahead of schedule back in May during spring workouts, and didn't show any ill effects during Tuesday's practice.
"I definitely didn't want to sit out this whole year," Brooks said via The Baltimore Sun. "I put it in my mind to come back even stronger than I was before. I had some stuff last year that I didn't like -- that's not in my game -- but this year, I've got a totally different mindset. The knee injury, I feel like it was a blessing for me. It was a wake-up call, like, 'Hey, get yourself going. Take this serious. This is your job now.' I realize that this year."
The return of Brooks comes at an important time for the Ravens, who lost safety Matt Elam to a potentially season-ending biceps injury earlier in camp. Brooks should slide into the top backup spot vacated by Elam behind starting safeties Will Hill and Kendrick Lewis.
Brooks didn't commit to playing Saturday night in Philadelphia, but he will partake in the team's joint practices with the Eagles leading up to the game.
h/t: The Baltimore Sun