Rats! Panthers get penalized twice after toy rats hit ice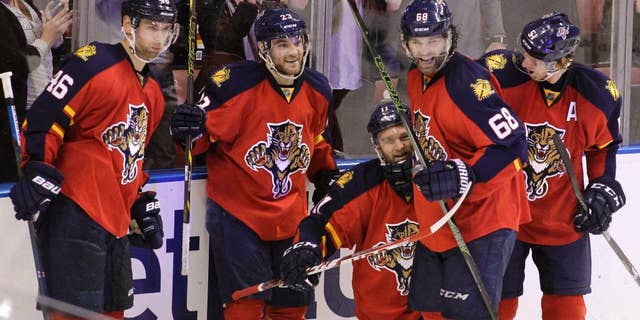 SUNRISE, Fla. – Jaromir Jagr says the NHL needs to look at why the Florida Panthers were penalized twice in the third period of Thursday's win over New Jersey after fans threw toy rats onto the ice during the game.
The rats were a giveaway item, with the team saying 10,000 were handed out. Fans threw them in the stoppages after each of Florida's goals in the third, and the Devils did not score on either resulting power play.
Florida won 3-2.
The rats have long been a nod to the 1995-96 season, when a Panthers player killed a live one with his stick in the locker room of the team's former arena. The toys started flying in celebration in the games that followed, eventually prompting the NHL to tell teams they could be penalized for such outbursts.
Jagr says there was no way of knowing Thursday if it was Panthers fans or Devils fans throwing the rats.