Rashid Magomedov hands Gilbert Burns his first loss, at UFC Fight Night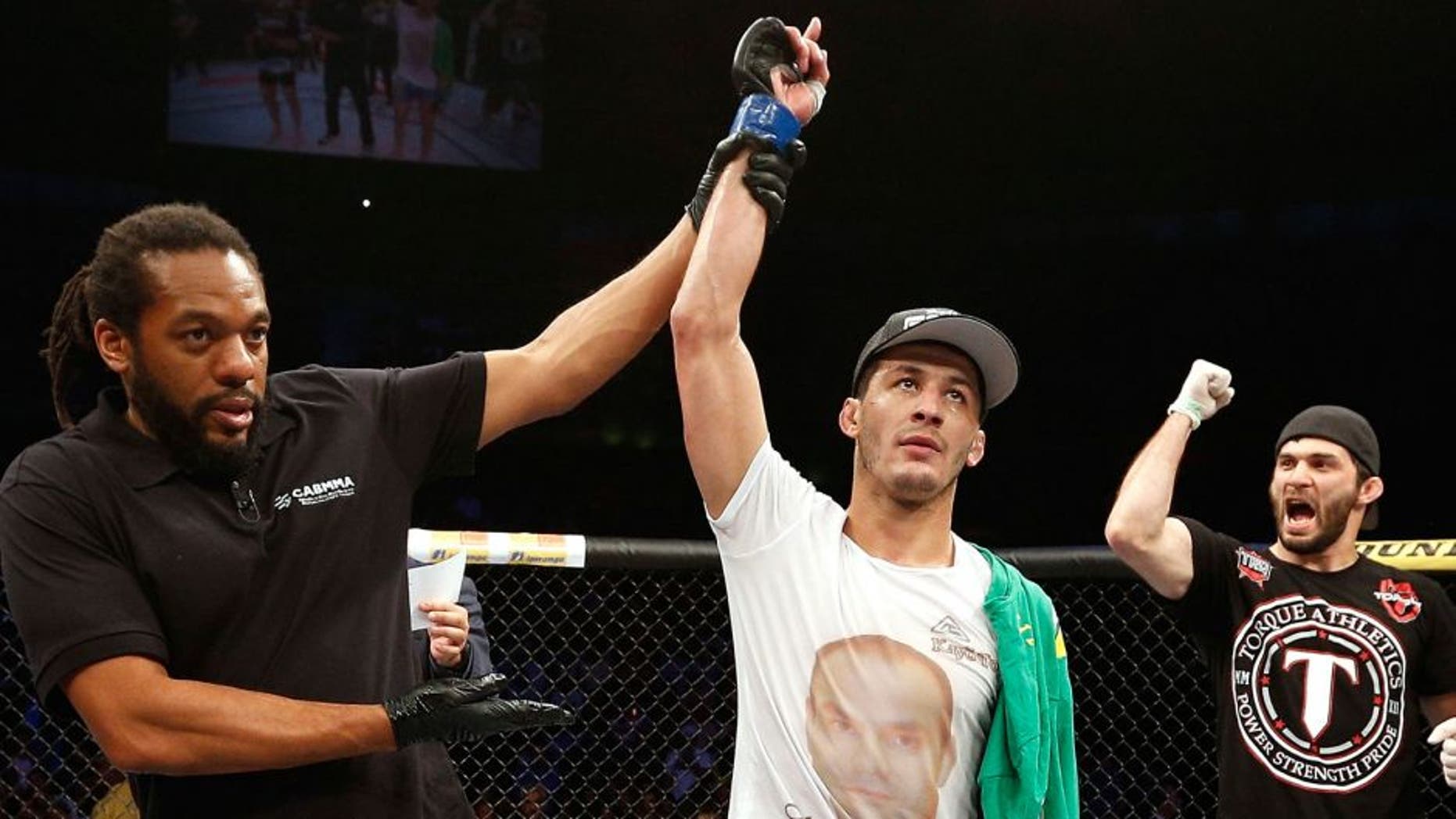 Rashid Magomedov used precise striking and solid grappling to earn a decision over Gilbert Burns on Saturday night in Sao Paulo, Brazil. Scores were 30-27, all-around, in favor of the Russian.
The first round was competitive, with Magomedov using sharp kickboxing to score. He laid the foundation for a brutal second round, as he connected with a couple hard straight right punches to the head.
In the second round, Burns worked his way into the clinch but Magomedov reversed, got free, and caught a kick and scored a trip. From there, the American Top Team fighter stunned Burns with another straight cross.
He pressed, piling on the punches against the cage, and then countered a kick with yet another straight right that dropped Burns. Another right, followed by more punches against the fence, left Burns wobbly, though still resolute.
The Brazilian survived the round on nothing more than guts and conditioning. In the third, he managed to fight hard and fight close.
Despite Burns' impressive effort, Magomedov once more got a takedown and outscored him on the feet. The loss is the first of Burns' professional career.
It was a tough defeat, taking place in his home nation, and the 29-year-old got emotional once the decision was read for Magomedov. Still, he retained enough class to give credit to his opponent. The win is Magomedov's 12th straight and improved his record to 19-1, while Burns' mark falls to 10-1.