Rashad Jennings appears ready to play for Giants after missing 4 weeks with a knee injury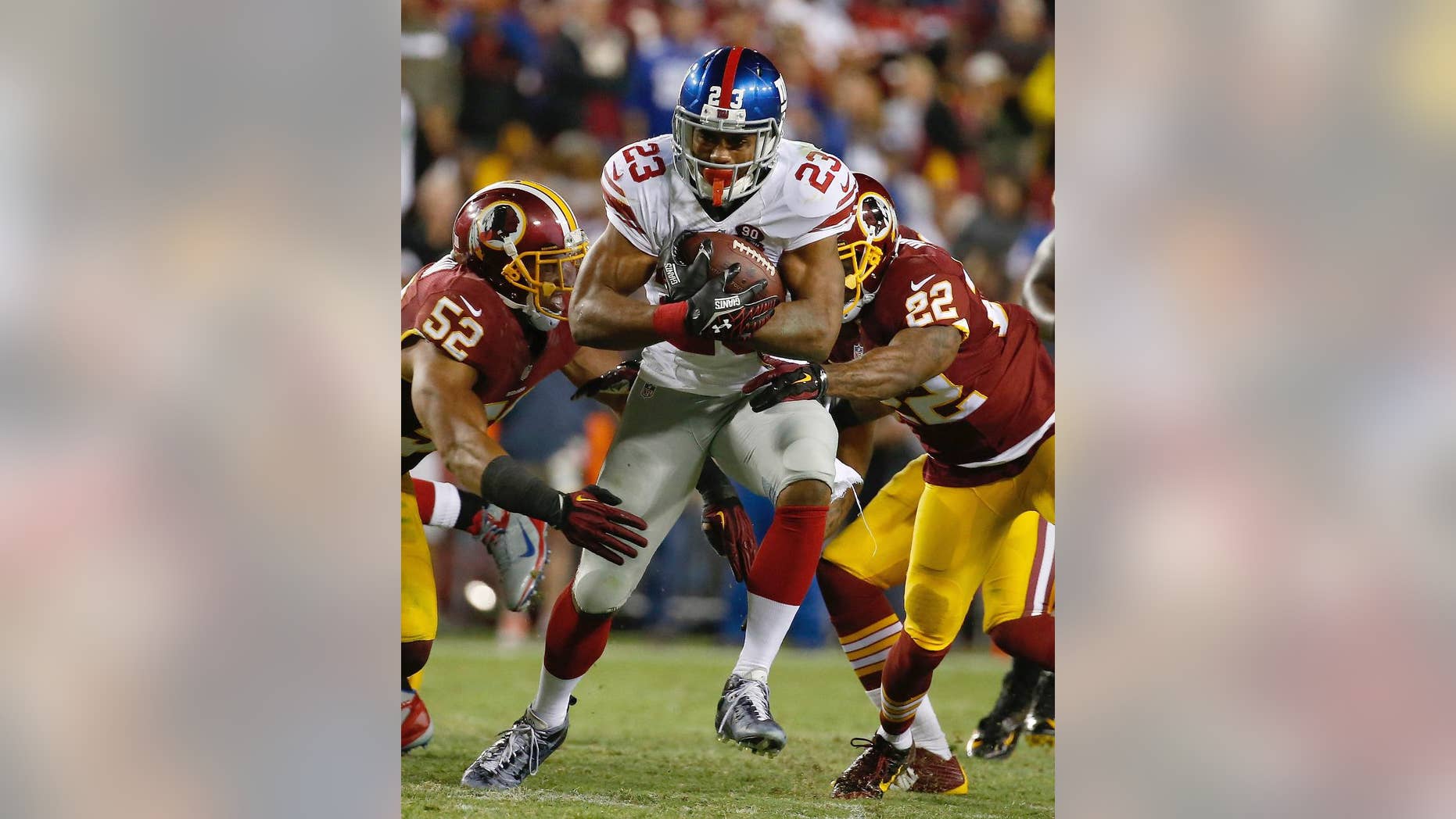 EAST RUTHERFORD, N.J. – The New York Giants' dormant running game could get a jump start this weekend.
After missing the last four weeks with sprained knee, Rashad Jennings hopes to be back in the lineup on Sunday when the Giants (3-6) face the San Francisco 49ers (5-4) at MetLife Stadium.
Jennings practiced on a limited basis Wednesday, and both he and coach Tom Coughlin were optimistic that he would be able to play in what has become a must-win game for New York.
The Giants have lost all four games since Jennings was injured against the Atlanta Falcons on Oct. 5, and the running game has been almost none existent.
Rookie Andre Williams has started those games and carried 60 times for 165 yards, a 2.75 yard average.