Rashad Greene stakes claim on Jaguars punt returner job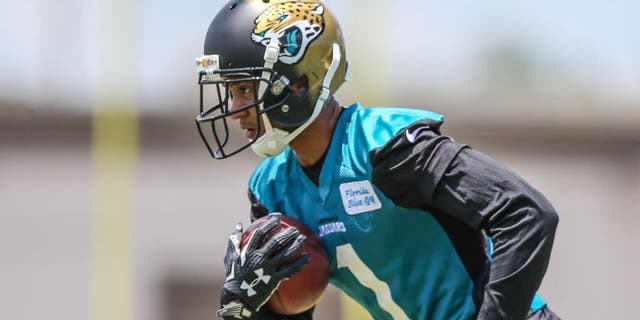 Jaguars wide receiver Rashad Greene already figures to see action this season as a slot receiver, but the rookie out of Florida State wants to contribute on special teams well.
Greene said he'd like to use training camp to win Jacksonville's open spot at punt returner.
"I definitely want to win (that spot)," Greene said, via the Florida Times-Union. "I want to win every position that I'm competing for; that's just that competitive side of me. I want to continue to have that mindset."
A fifth-round pick in May's NFL draft, Greene returned 38 punts for an average of 12.2 yards during his career with the Seminoles. As a sophomore he had touchdowns of 47 and 60 yards on returns and his 15.4-yard average was good enough for third in the nation.
The 22-year-old returned 15 just punts his senior season, but said he feels he can pick it up again relatively quickly in camp.
"It's been awhile since I've caught punts in a game, but I still feel like I have that ability," he said. "Once we got out there in camp and start catching punts and get back in the groove of things, I think I'll be fine."
Greene will compete with veterans Tandon Doss and Brian Walters for the job.
(h/t Florida Times-Union)