Rashad Evans vs. Tim Kennedy scrapped from UFC 205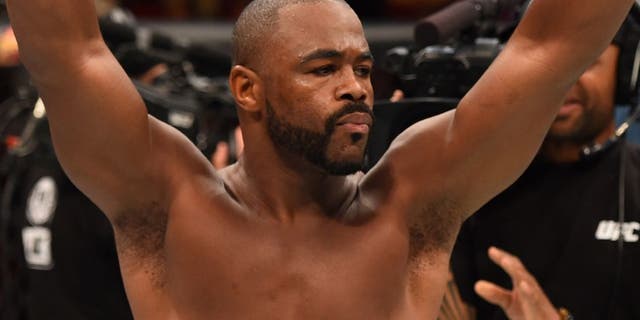 UFC 205 has taken its first major hit with former light heavyweight champion Rashad Evans pulled off the card on Tuesday due to an issue with his pre-fight medicals.
Evans was expected to face Tim Kennedy in a middleweight bout on the UFC 205 prelims on FS1, but now the fight has been scrapped. ESPN first reported the news.
According to Evans, the New York State Athletic Commission found a problem with his pre-fight medicals and wouldn't clear him to get a license to compete in the state.
"I got pulled of the card because I didn't meet the NY commissions medical standards," Evans wrote on Instagram. "I am medically fine so please don't worry about me. I will share more at another time but right now I just need to digest months of hard work and preparations."
UFC 205 was supposed to be a homecoming for Evans, who is a New York native, while also marking his first time competing at 185 pounds.
Unfortunately it appears Evans will have to wait to make that debut until a later date, while Kennedy is still holding out hope that the UFC will find him a late notice replacement.
Kennedy took to Twitter on Tuesday asking several fighters to accept a bout with him after news that Evans was being pulled from the card.
There is another middleweight card on UFC 205 as Tim Boetsch takes on Rafael Natal on the early prelims, but it's unknown if the promotion would potentially change that bout to give Kennedy a new opponent.
For now, UFC 205 moves forward with Evans vs. Kennedy off the card.