Rashad Evans says he's got love for Jon Jones, Chuck Liddell & 'Rampage' Jackson now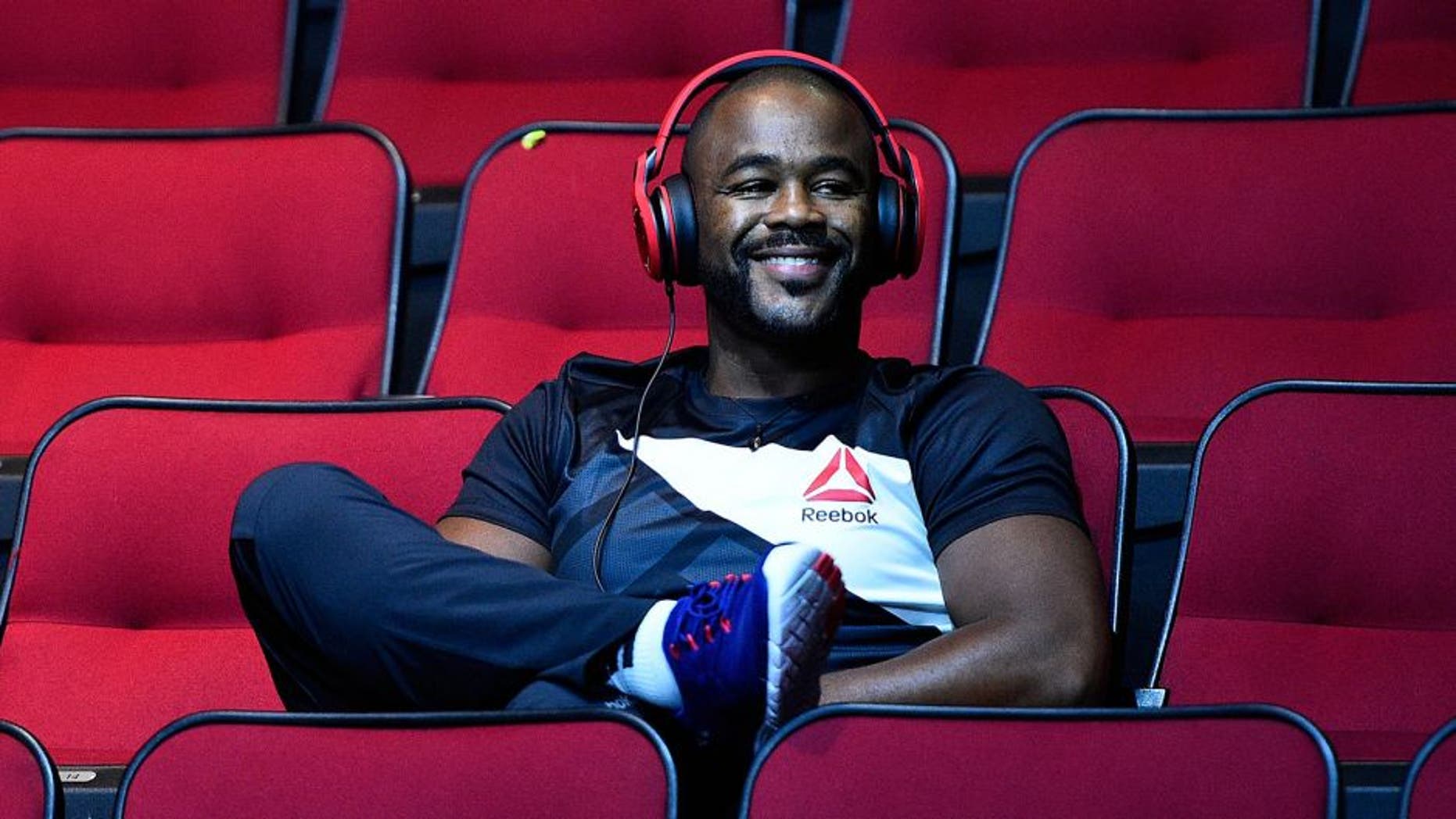 Former UFC light heavyweight champion Rashad Evans took a break from readying from battle this week to reflect fondly on some past opponents, including Chuck Liddell and Jon Jones. "Suga" jumped on the UFC's Facebook page Wednesday to answer quetsions from fans in advance of his FS1 UFC Fight Night main event Saturday in Tampa, FL. and some of his more famous former foes came up in conversation.
For example, back when he and fellow former UFC champ Quinton "Rampage" Jackson coached opposite one another on TUF -- they were often at one another's throats and in each other's faces. Eventually, they actually fought, battling to a close three-round decision.
These days, Evans says he and Jackson have no problem chatting. "Me and 'Rampage' are actually pretty cool, right now," he explained.
"We don't carry-on like we used to now that we're old men. Whenever I see him I say 'what's up' to him. He'll call me, prank me or whatever. It's always all good."
Evans had even stronger positive words when discussing Chuck Liddell, who he knocked out in 2008. "I love Chuck Liddell. Chuck Liddell is a good friend of mine, actually," Evans revealed.
"Really cool guy. One of the coolest guys in the sport. Some of the guys you meet and they're not really cool, outside, you know, but he's cool, through-and-through. A real guy's-guy."
Evans went so far as to say that he'd be friends with former teammate and, later, title bout opponent Jon Jones. The two share a turbulant history that resulted in Evans leaving his old team and fighting Jones for five hard rounds.
"Yes, I would become friends with Jones, again," Evans said.
"I have no problem with Jones. We worked out our issues. I've got a lot of respect for him inside the cage and I wish him nothing but the best. I don't really want to walk away from this sport with enemies or anyone I dislike."
That doesn't mean that he wouldn't like to get some losses back, or that he hasn't thought about doing things differently, if he had a chance to, against the likes of Jones. If Evans could go back in time and fight "Bones" again, he knows exactly what he'd do different.
"I wouldn't grab his hands, like when he was reaching out to me and everyone was saying, 'no, don't grab his hands!' I reached out and he caught me with the elbow," he remembered.
"I wouldn't grab his hands anymore. I think that would change the whole fight, if I didn't grab his hands (laughs)."
The one loss that still sticks in Evans' craw, however, is when Lyoto Machida knocked him out and took his light heavyweight title back in 2009. "I would like a chance to fight Machida again," he said.
"All the losses that I had, I think they were important, just because it helped me grow as a fighter, helped me grow as a person. [When you win], you don't learn as much as you do from your losses. So, I'm thankful for my losses, but at the same time that's one I'd like to have back -- at least the highlight."