Ranked as high as No. 10 earlier this season, the Ducks take a tumble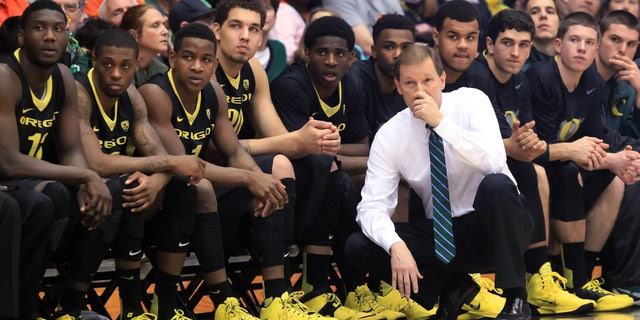 The Oregon Ducks had no plans to review the game film after their loss to rival Oregon State in last weekend's Civil War.
Guard Johnathan Loyd shrugged that there wasn't anything to see that the Ducks didn't already know.
Oregon fell 80-72 to the Beavers in Sunday's game for their fourth straight loss. The Ducks struggled on offense and trailed nearly all the way, en route to coach Dana Altman's first defeat in Corvallis.
Oregon is now 13-4 overall and 1-4 in the Pac-12. The losing streak — the team's longest since 2011 — comes after the Ducks reeled off 13 wins to start the season and climbed to No. 10 in the rankings.
They'll get a chance to reverse course on Thursday, when they visit Washington (11-8, 3-3).