Rangers' Martinez, Red Sox's Pomeranz pursue elusive wins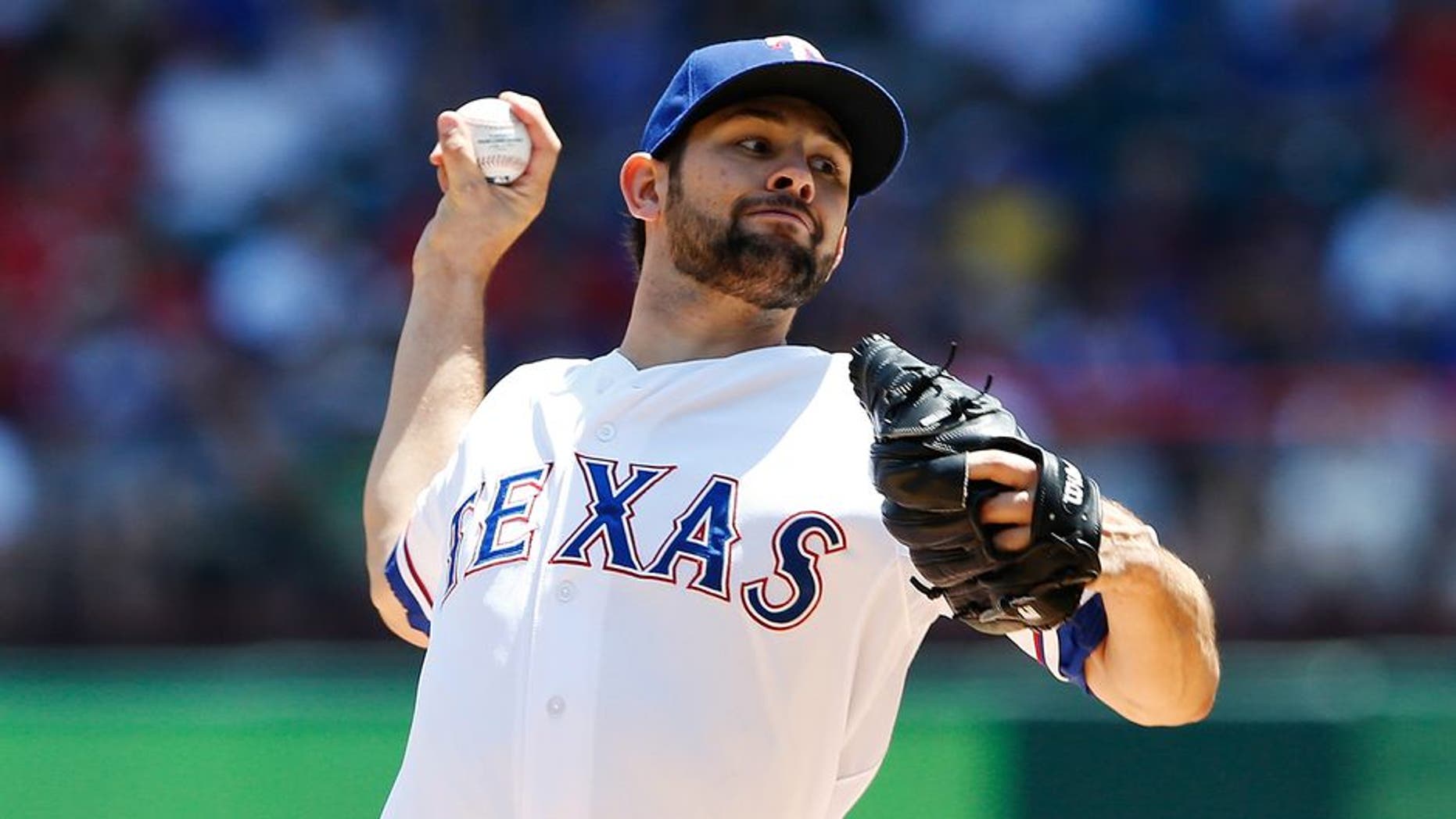 BOSTON -- Texas right-hander Nick Martinez has failed to beat Boston in three career starts, amassing an unimpressive 6.23 ERA.
Red Sox left-hander Drew Pomeranz has never beaten the Rangers, going 0-2 with one save and a 5.74 ERA in eight career outings, two of them starts.
On Thursday night, the pitchers face each in the finale of a three-game series at Fenway Park.
Martinez comes in after his first win of the season. He went five innings, allowing four hits and one unearned run to defeat the Detroit Tigers last Friday night. He walked one and struck out four.
Coming into this start, Martinez has an extra day of rest. It wil be his second career start at Fenway. He allowed a career-high 11 hits in the other one, last July 4.
Martinez takes the mound trying to come through and allow the Rangers to avoid a three-game sweep at the hands of the Red Sox.
"It's a fun park to pitch in," Martinez said Wednesday. "There's a lot of energy. I'm ready to compete. We're playing good baseball as a team."
Not in these two games -- Martinez having talked before Wednesday night's 9-4 loss.
Boston has 20 runs and 24 hits in the first two games of the series, but Texas pitchers have uncorked six wild pitches, allowing three runs to score, and also balked home a run. Its defense has also been shaky.
Pomeranz has struggled mightily his last three times out. He is 0-2 with one no-decision and has totaled just 11 innings, yielding 15 hits, nine earned runs and seven walks while striking out 11.
After Pomeranz was pulled in Oakland, he and manager John Farrell had words in the dugout.
"He didn't want to come out of the game," Farrell said. "So that was a discussion we had. And it's been settled."
Pomeranz said, "I like to stay in the game as long as I can. Sometimes it's not up to me. I threw a lot of pitches too, so it's not like there's much I can say."
Current Red Sox hitters are batting a combined .373 against Martinez. Hanley Ramirez is 4-for-6 (.667) with two homers and four RBIs, Xander Bogaerts is 3-for-6 (.500), Mookie Betts 4-for-10 (.400) and Dustin Pedroia 3-for-9 (.333).
For the Rangers, Mike Napoli is 3-for-6 (.500), Roughed Odor 2-for-4 (.500) and Elvis Andrus 4-for-9 (.444) against Pomeranz.
The Rangers were flying, winning 10 straight, but have lost three of their last four. The Red Sox lost the first three games of their series in Oakland, then won 12-3 on Sunday -- as the locals again began wondering about Farrell's future.
The hitting has continued, Chris Sale won another game Wednesday night, and David Price threw possibly his final rehab stint at Pawtucket earlier in the evening.
The Rangers, 2-3 on their current road trip, move on to Toronto for the weekend, and the Red Sox host the Seattle Mariners for three before heading back out on the road.