Rams minicamp day one: Donald is back, Goff improving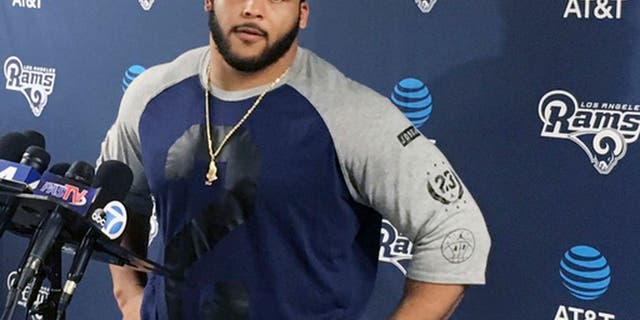 NEWYou can now listen to Fox News articles!
On Thursday June 13th, the Los Angeles Rams held their first minicamp. While missing a big name like Aaron Donald from OTAs, the Rams star defensive tackle returned to the field for minicamp day one.
Following the first of three days of minicamp, head Coach Sean McVay spoke to the media and is excited to evaluate the team before their pre-training camp break. McVay also spoke about the return of defensive star Aaron Donald's return:
McVay and his staff are "not too concerned" about the time Donald missed during OTAs and is confident in Donald's ability "to get up to speed in a quick manner."
McVay also spoke about Jared Goff following day one and likes what he sees out of his young quarterback.
"I think he's done a nice job," McVay said, "We're focused on improving every single day. I think he's done a good job, but looking forward to seeing how he's able to carry that over, making sure he's conscientious enough to improve over this break so that we can hit it running in training camp."
For a young coach with a young team, these three days of minicamp will be vital for going into the break and entering training camp on the upswing.