Rams GM weighs in on the team's biggest free agency decision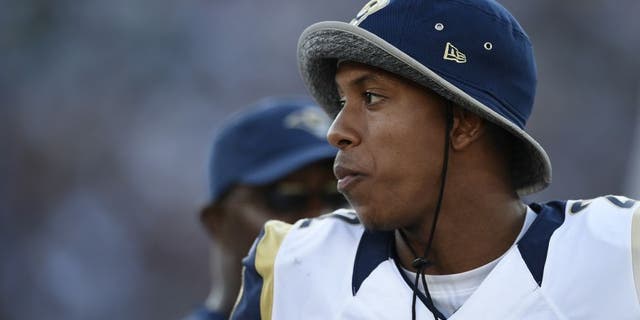 The Los Angeles Rams had a big decision to make last offseason, essentially choosing between their two stud cornerbacks, Janoris Jenkins and Trumaine Johnson. They opted to keep Johnson on the franchise tag and let Jenkins walk, who signed a massive contract with the New York Giants.
Now, they have another choice to make regarding one of those two players. Johnson is set to be a free agent yet again, and the Rams don't sound committed one way or the other when it comes to a potential extension for their top cornerback.
"That will be a big decision," GM Les Snead said, via the LA Times. "Wade (Phillips), like a lot of [defensive coordinators], likes good players on the outside. Trumaine fits that category.... Trumaine is a larger guy with good ball skills and all things like that. Is it a square in a square, a triangle in a triangle or more a rectangle in a square?
"That's probably one of the top priorities when Wade walks in the door because, obviously, the magnitude of what his contract will look like and the magnitude of what another franchise tag looks like and everything in-between."
Phillips will be in his first season as the defensive coordinator after spending the past couple years in Denver with the Broncos. Johnson is a somewhat similar player to Aqib Talib in the fact that they're both big corners with great ball skills, so his say could have a lot to do with what the Rams decide to do this offseason.
Franchise tagging Johnson again would be costly for the Rams -- $16.8 million -- so it'll likely be long-term extension or nothing. They have plenty of cap space to sign him to an extension if they'd like to do so, but many will question if he was more of a one-year wonder after picking off seven passes in 2015 and just one this past season.
Regardless, the Rams can't necessarily afford to let him go, considering the lack of depth and talent behind him. Johnson can be a No. 1 cornerback, especially with Phillips joining the coaching staff.