Rams counting on improvement from pass defenders learning on job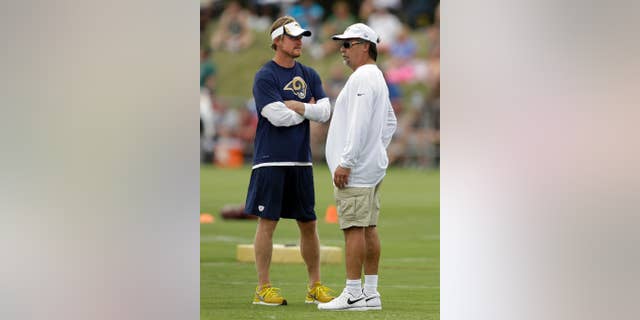 ST. LOUIS – The St. Louis Rams secondary doesn't have veteran leaders, high-dollar talent or big names.
However, those handling spots on the last line of defense are confident they won't be a liability.
Together, they'll try to dispel the notion the Rams are counting on one of the NFL's best pass rushes to keep the heat off the pass defenders.
While rebuilding, the Rams haven't been bashful about throwing rookies in there.
So while all four are young, they've got some experience.
Cornerbacks Janoris Jenkins and Trumaine Johnson have been inconsistent and safeties Rodney McLeod and T.J. McDonald are unproven.
Together, the group has 71 career starts — 30 by Jenkins. McLeod started every game last season, Johnson has 15 starts in two seasons and McDonald started 10 as a rookie last season.
___
AP NFL website: www.pro32.ap.org and www.twitter.com/AP_NFL.