Rams' Cooper Kupp carted off field after stomach-turning leg injury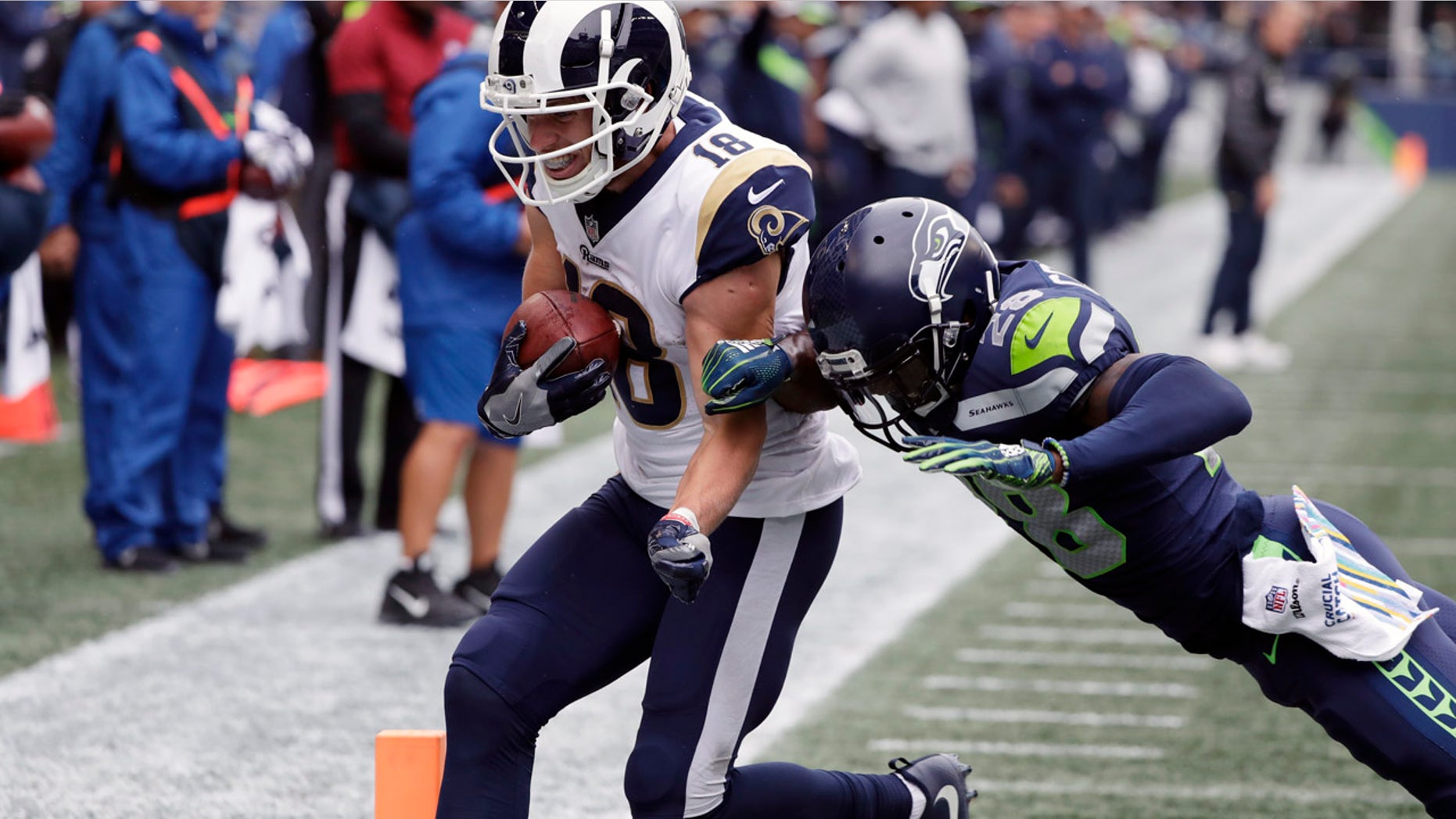 Los Angeles Rams wide receiver Cooper Kupp was carted off the field during the second quarter of Sunday's game against the Denver Broncos after a so-called horsecollar tackle injured his left knee.
Kupp picked up 12 yards on an end-around play before he was brought down by Broncos safety Darian Stewart. As Kupp was going down, his left leg got caught under him and bent unnaturally. Kupp stayed down as trainers examined him and quarterback Jared Goff came over to check on him before the receiver was carted off.
The Rams tweeted that Kupp had suffered a knee injury and listed him as questionable to return. However, Kupp returned to the field to start the second half.
Kupp, 25, had started all five of the Rams' games entering Sunday. He had caught 30 passes for 438 yards and five touchdowns, making him a key factor in Los Angeles' 5-0 start.
49ERS APOLOGIZE AFTER LEAVING COLIN KAEPERNICK OUT OF PHOTO GALLERY
However, Kupp had missed the second half of the Rams' 33-31 win last week against Seattle after he was diagnosed with a concussion.