Rams confident Michael Sam's the right fit, that this is the right time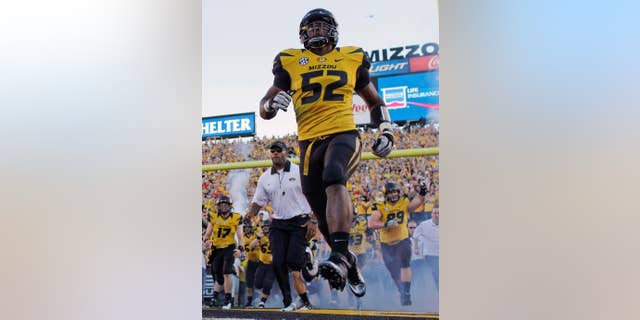 ST. LOUIS – Rams coach Jeff Fisher was on the telephone with owner Stan Kroenke two picks before taking Michael Sam.
Fisher got the go-ahead. And the Rams, forward-thinking and loaded with picks to spare in the draft, took the plunge on a player who will forever be known as the first openly gay player drafted by an NFL team.
The Rams drafted Sam based on the Missouri ability — and with confidence they're ready for the sideshow that surely will follow.
Fisher and general manager Les Snead didn't check with players before the historic pick. So far they haven't been disappointed with expectations Sam would be welcomed with open arms, just like any other new teammate.
If problems develop, Fisher said, he'll nip them in the bud.