Rally Cat: Kitten frolicking on field sets up Cardinals' grand slam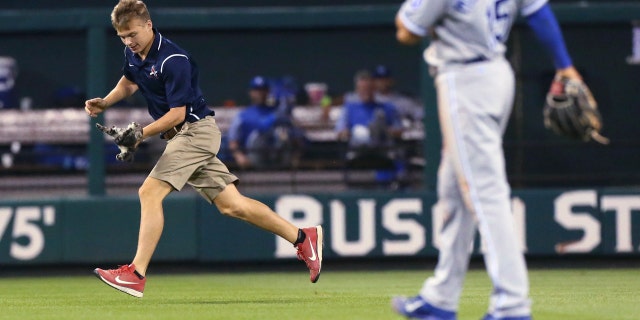 It's well known that cats chase birds, but a friendly feline who dashed onto the field Wednesday night at Busch Stadium appeared to be after the wrong type of Cardinal.
The feisty cat, however, may have unintentionally sparked a St. Louis rally when it sprinted onto the field with the bases loaded and two outs in the sixth inning.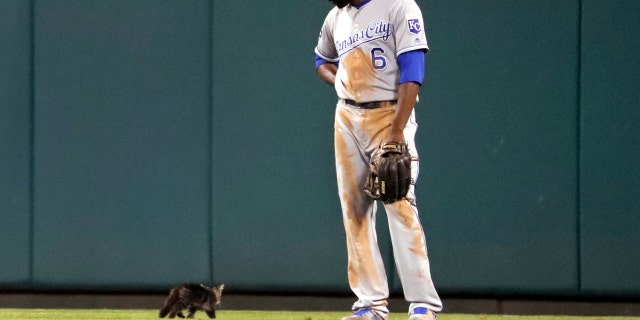 The game was briefly delayed as the cat emerged from near the visitors' dugout on the third-base side and blitzed into the outfield, the fur on its tail standing on end.
Royals centerfielder Lorenzo Cain stood, smiling, with a hand on his hip as the cute critter sprinted past him.
Lucas Hackmann, a member of the Cardinals' grounds crew, then ran out to grab the stray and flinched several times as the animal tried to bite and scratch him.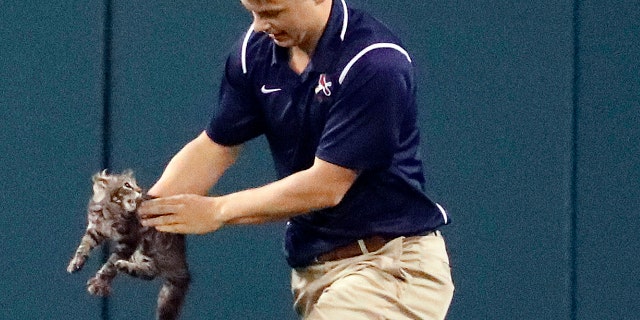 On the first pitch after play resumed, St. Louis catcher Yadier Molina hit a grand slam off Kansas City pitcher Peter Moylan to give the Cardinals an 8-5 lead they wouldn't relinquish.
The tiny feline was instantly dubbed #RallyCat on Twitter.
"I'm not a cat person," Cardinals manager Mike Matheny said after the game. "But I sure like that one."
The Associated Press contributed to this report.