Rajon Rondo says Celtics 'gave up' during Game 2 loss to Bulls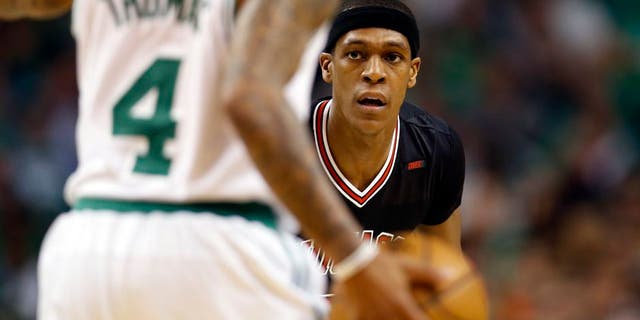 As the Bulls began to put away the Celtics in the fourth quarter of Tuesday night's Game 2, Rajon Rondo could see the look of defeat in his opponents' eyes. Body language matters in professional sports, and Boston's Avery Bradley admitted that the way his teammates carried themselves was not a good look as Chicago went up 2-0 in the best-of-seven series.
"I looked around and a few times in the game guys were putting their heads down, I think getting down on themselves," Bradley said, via ESPN. "But as a team, we have to stay together. The other team is looking at that. They're using that as motivation for themselves.
"I could even hear Rondo, like, 'Yeah, they gave up. They gave up.' But you never can let a team see that. You have to continue to be positive and go out there and play hard, no matter what the outcome is."
The Bulls have a veteran team that might be built for the playoffs despite their up-and-down season, but it's unclear just how much the tragedy that Isaiah Thomas is dealing with is affecting the Celtics on an emotional level.
Bradley admitted it's taking a toll, but also believes his team can't lean on that as an excuse for its poor performance.
"You can't make any excuses," Bradley said. "Obviously, it's heavy on everyone's heart what happened to Isaiah and his family, and we were there for Isaiah. But we can't continue to say that's the reason. We just want to be there for him, continue to be there, and play hard."
Greg M. Cooper-USA TODAY Sports | Greg M. Cooper