Rain forces NASCAR to cancel remainder of Friday's on-track activity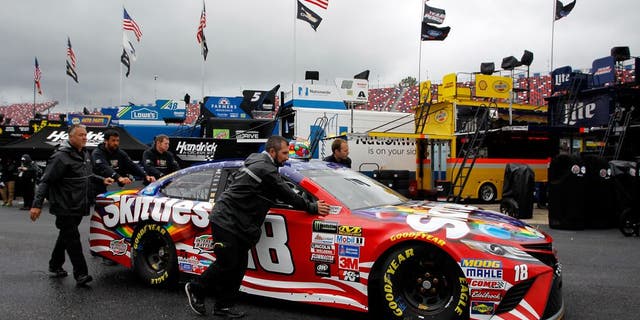 TALLADEGA, Ala. -- NASCAR made the call to cancel the remainder of Friday's on-track activity as steady rain continues at Talladega Superspeedway.
Monster Energy NASCAR Cup Series drivers got roughly 20 minutes on the track during opening practice Friday afternoon before the skies opened up, cutting the rest of the session short. Clint Bowyer led the very brief practice as Kevin Harvick, Brad Keselowski, Kurt Busch and Joey Logano rounded out the top five.
With no lights at Talladega and a 70 percent chance of rain Friday evening, NASCAR had no choice but to call the rest of Friday's action.
But good thing is that Saturday's forecast is much improved with only a 10 percent chance of rain and a high of 76 degrees.
Saturday's on-track schedule remains the same with NASCAR XFINITY Series qualifying at 10:30 a.m. ET on FS1 and the XFINITY race at 12:30 p.m. ET on FOX.
Monster Energy Series qualifying for Sunday's GEICO 500 (Sun., 2 p.m. ET, FOX) is set to begin at 4 p.m. ET on FOX.