Rain forces cancellation of Truck Series qualifying at Gateway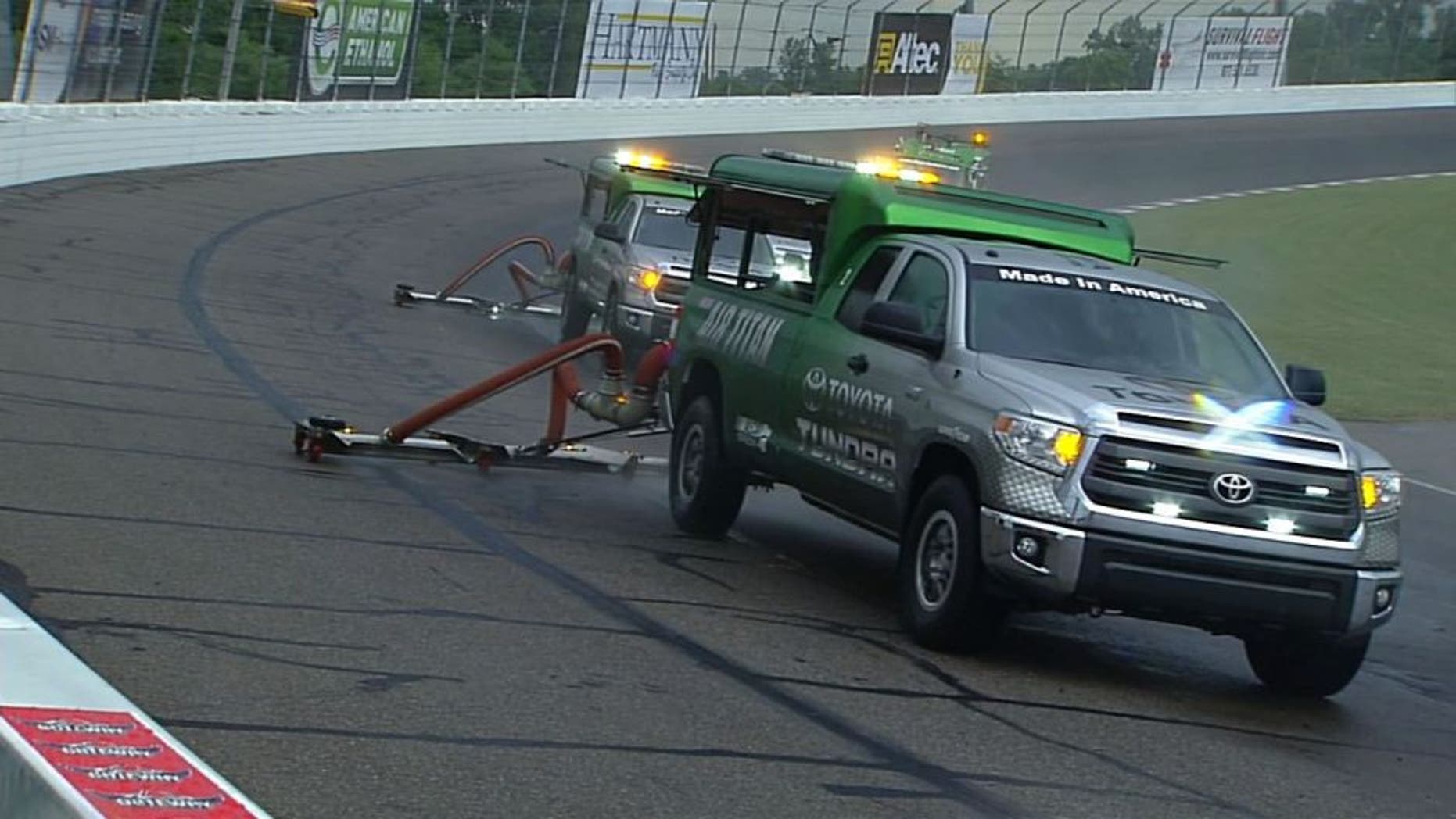 Persistent rain in the greater St. Louis area caused cancellation of qualifying for tonight's Camping World Truck Series race at Gateway Motorsports Park.
With qualifying for the Drivin' For Linemen 200 cancelled, the starting lineup for the race was set according to who had the fastest combined pre-race practice times. That put Ben Rhodes on the pole.
The weather also delayed the start of the race, but the command to fire the engines finally came at 9:42 p.m. ET.