Raiders' Vegas stadium could be finished by June 2020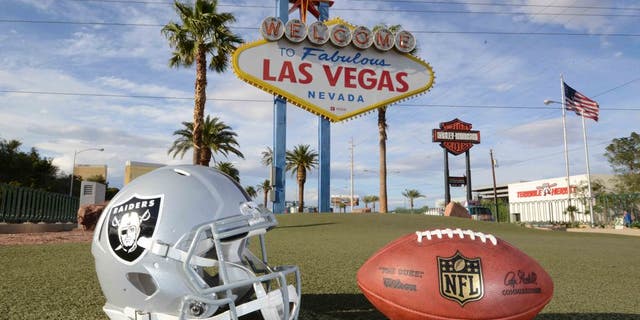 LAS VEGAS (AP) -- A preliminary timeline for the proposed stadium that would be home to the Raiders in Las Vegas shows construction would be finished only three months before the 2020 regular season begins.
The draft of the timeline made public Monday by the Las Vegas Stadium Authority shows construction on the proposed 65,000-seat stadium would begin in January and last 30 months, giving the team three months to move in.
Members of the board overseeing the $1.9 billion project are expected to discuss the preliminary timeline during their regularly scheduled meeting Thursday. The Raiders did not immediately respond to a request for comment from The Associated Press.
The NFL's newest stadium took two-and-a-half years to complete. The first Minnesota Vikings preseason game at the venue took place in August.