Raiders QB Derek Carr speaks out on contract negotiations, expects deal by camp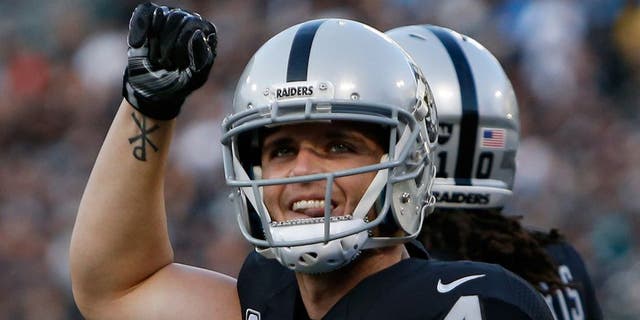 Derek Carr is one of the next players in line for a big payday as hes still playing on his rookie deal, which carries a base salary of just $977,519 in 2017. The Oakland Raiders are well aware of this development and would like to get their franchise quarterback under contract for the long term, but nothing has come of it just yet.
Last week, it was reported that Carr is growing frustrated with the lack of progress on this front, but he spoke out on Monday to address the ongoing negotiations. Needless to say, he expects to be in Oakland and Las Vegas for a long, long time.
I have an agent who is in charge of that, and I am confident that he and Mr. (Reggie) McKenzie will work it out," Carr said, via the Fresno Bee. "I am only focused on becoming a better football player and helping my teammates become better players. I have complete faith it will get done before training camp. These things take time. The Raiders know I want to be here; this is my family, and I know they want me to be their quarterback.
After seeing Carr put together an MVP-caliber season in 2016, youd be foolish to think the Raiders dont want him as their quarterback. Hes improved each year in the NFL, and his career trajectory is that of a perennial Pro Bowler with superstar potential.
AP
Keeping Carr around for the foreseeable future wont be cheap, of course. The Raiders are likely looking at a deal similar to the one Andrew Luck got from the Colts a few years ago, which pays him $24.6 million per year.
It may be a lot of money to spend on one player, but the Raiders are all too familiar with the feeling of not having a franchise quarterback. Theyve been through the ringer with everyone from JaMarcus Russell to Terrelle Pryor to Carson Palmer.
Carr is someone who can bring the Raiders back to prominence, which he already began to do in 2016.