Raiders' new defensive tackle tandem is historically massive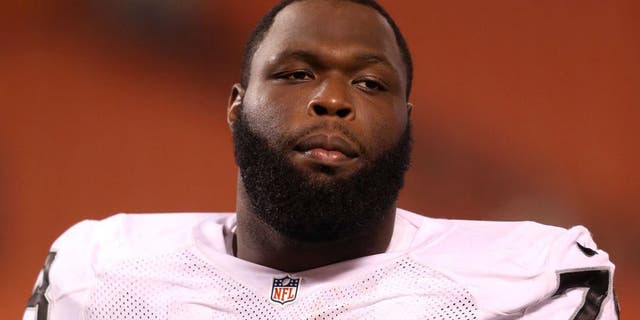 Khalil Mack has a nickname for Justin Ellis and Dan Williams -- two large humans plugging the middle of Oakland's defense.
"We call them `meat and potatoes,'" Mack told the Oakland Tribune. "They eat up the middle and send that running back to the high side and create the push-back we need in the middle to make it bounce. It's going to be fun."
Of course Mack would think that. Williams and Ellis are both 6-foot-2 and both at or over 330 pounds. While they plug the interior of that line, Mack will be free to come off the edge.
The last defensive tackle duo to average such girth? Baltimore's Sam Adams and Tony Siragusa. Their team went to the Super Bowl a decade-and-a-half ago.
Oakland's defense must feel like the 2000 Ravens to Derek Carr, who has to evade them in practice every day.
"Obviously those guys have so much strength, but when you see them make that fast movement, how do you get a body that big to move that quick?," the Raiders' quarterback said. "It's crazy."
That deceptive athleticism is about to be turned loose on the rest of the AFC West. Williams can't wait to surprise some blockers with his new, big buddy.
"You watch film of Justin as a rookie, he's very athletic for his size," Williams said. "I know for a fact I can move. We've been big guys our whole life who have been made to run with the little guys."
(h/t Oakland Tribune) Ron Schwane-USA TODAY Sports