Raiders LB Ben Heeney posts photo of vehicle after head-on crash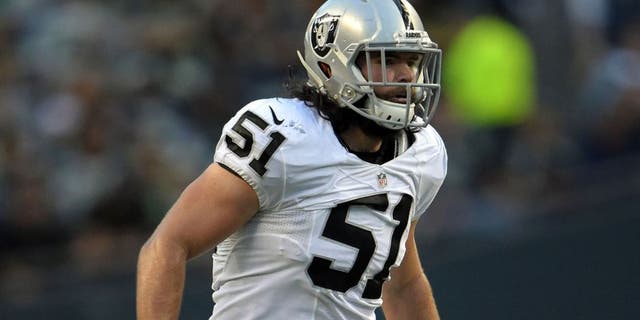 Oakland Raiders linebacker Ben Heeney was unhurt in a head-on vehicle crash on the way to an Easter Sunday church service in his home state of Kansas.
Heeney, 23, posted the details on his Instagram account, including a picture of one of the vehicles involved.
Heeney, a 2015 fifth-round pick who played college football at Kansas, played in 15 games as a rookie and started three. He posted 2 ½ sacks.