Raiders get crushed after claiming they have a better defense than the Broncos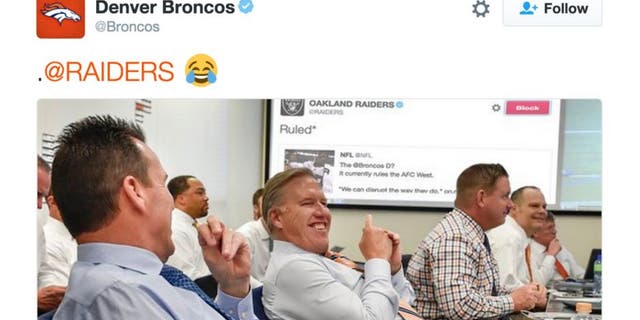 NEWYou can now listen to Fox News articles!
The Oakland Raiders brought in a flight of defensive upgrades and replacements this offseason after losing Charles Woodson and Justin Tuck to retirement.
This had them feeling quite confident Wednesday morning, so confident they were cool with correcting a tweet sent out by the NFL about the Broncos defense ruling the roost in AFC West.
See what they did there?
The Broncos saw, and responded with Photoshop napalm.
And then others piled on:
Oof.
Relax, Oakland. You have something in development, but be low about it. No need to go throwing hot ones four months out from the season.
Dan is on Twitter. Be low, Oakland.