Raiders' first depth chart release features a Khalil Mack surprise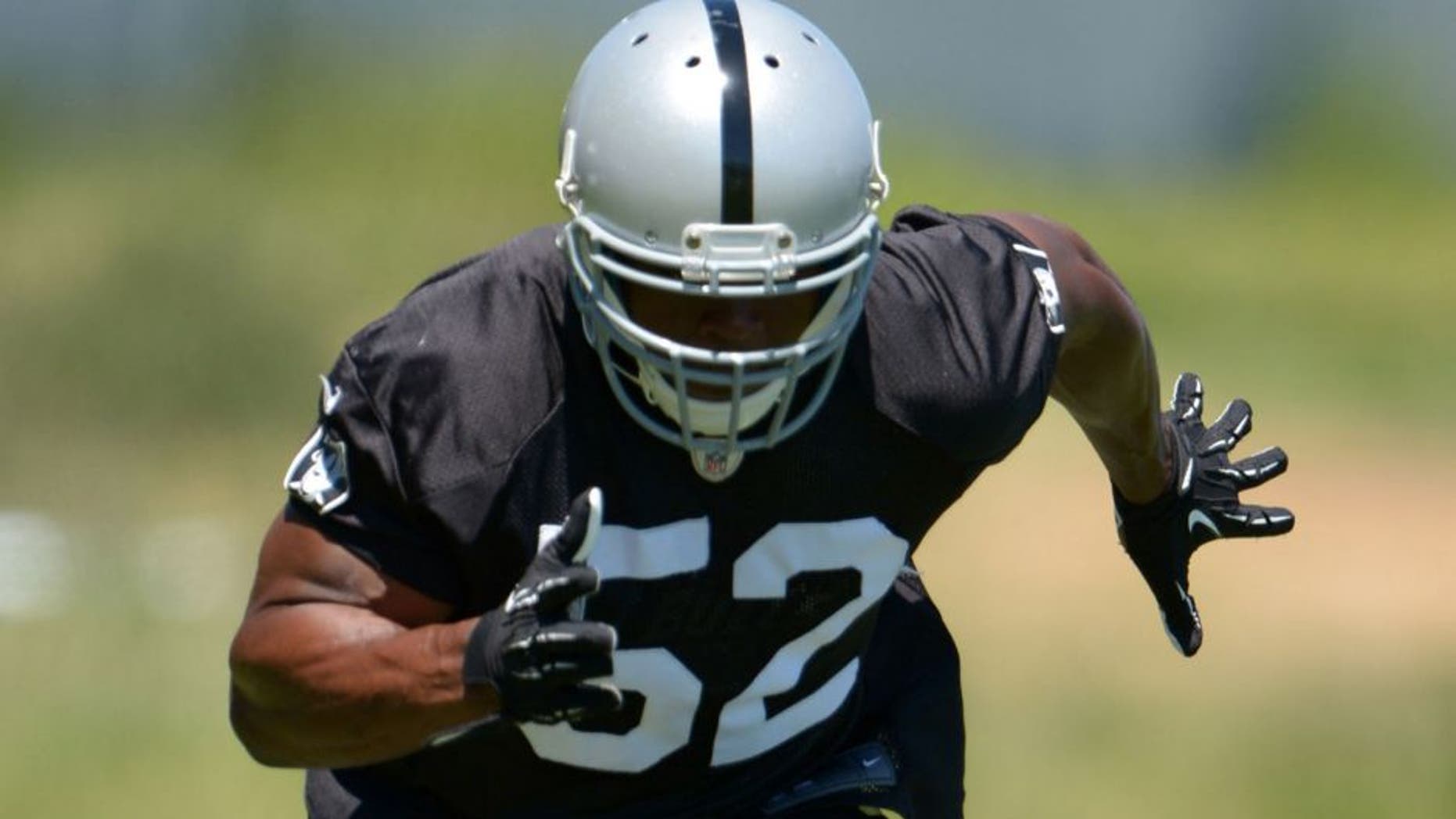 Khalil Mack officially has a new home in Jack Del Rio's new-look defense.
The second-year standout play at defensive end when the St Louis Rams come to town for the preseason opener. Mack was an outside linebacker for most of his rookie season.
That'll change in a hurry on Friday. No. 52 will have his hand in the dirt and start with the first-team defense opposite Justin Tuck in an effort to up his sack totals from 2014.
That's the only major surprise on the team's depth chart, pictured below:
https://twitter.com/RaidersBeat/status/630820970660503552
(h/t Raiders Beat on Twitter) Kirby Lee-USA TODAY Sports