Raiders coach Jack Del Rio is ready to hear his players out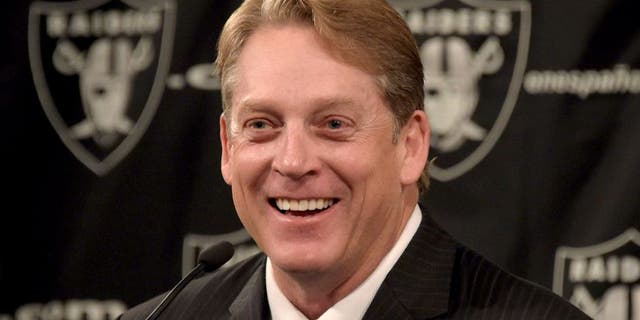 Jack Del Rio's first season in Silver and Black will feature a bit of give and take.
The new Raiders head coach said he'll rely on an eight-player leadership council for feedback as the season rolls along.
"I expect the leaders on this team to step up and take that message forward in the locker room, carry the torch and hold each other accountable," Del Rio told ESPN. We're going to lean on leadership to make sure that the message is being carried out."
Del Rio said he'll meet with the group on a weekly basis. It'll be comprised of eight veteran players, as voted on by the entire team.
He did the same thing at the end of his time in charge in Jacksonville. Del Rio said the Broncos also formed a similar group when he coordinated their defense.
"I think there's a place for it in terms of helping guys understand your thoughts on things and making sure," Del Rio said. "I think when we understand the 'why,' it's a little easier to buy into the messaging and go at it full force with your full heart."
(h/t ESPN)