Raiders bring back S Allen two days after releasing him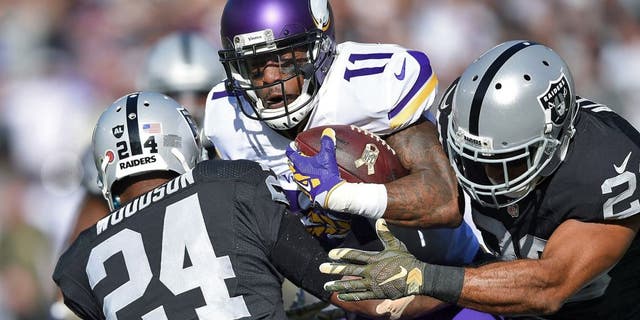 Two days after he was released, the Oakland Raiders re-signed safety Nate Allen on Thursday.
Allen, who was limited to just five games in 2015 after signing a four-year, $23 million contract last March, had been cut loose on Tuesday in a move designed to free up $5 million in salary cap space.
The 29-year-old Allen had spent his first five years with the Philadelphia Eagles, starting 31 of 32 games over his final two seasons. His return helps to bolster a position that was perilously thin following the departure of Charles Woodson, who announced he was retiring.
An injury in Week 1 was a harbinger of things to come for Allen, who wound up starting three of five games for Oakland and had one interception before going on injured reserve in December.