Raider Nation goes wild over this last-minute touchdown catch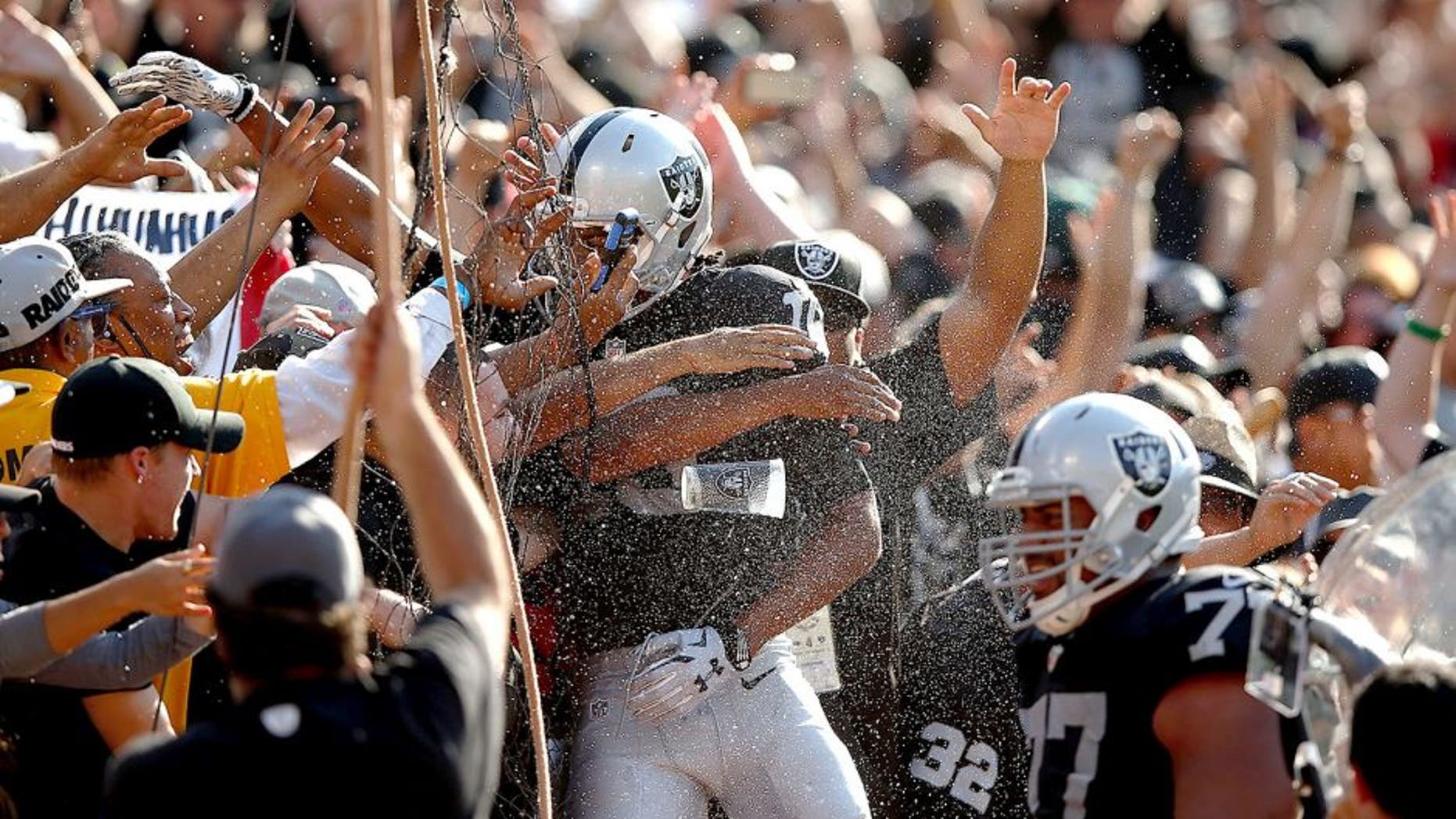 Seth Roberts just earned himself a lifetime supply of silver and black body paint.
How else would Raider Nation thank the second-year wideout for this last-minute, game-winning touchdown against the Baltimore Ravens?
The Raiders -- and their die-hard fans -- needed a win like this. It almost didn't happen; the Raiders relinquished their fourth-quarter lead and looked poised for another letdown with 2:10 left in regulation.
That's when quarterback Derek Carr got to work. He went 7-for-9 on an 80-yard drive which culminated in that 12-yard score to Roberts.
Roberts' end zone posturing was short-lived. Instead, he made a beeline for "The Black Hole" -- and his teammates soon joined him in celebration.