Rafael Nadal, A Happy Loser in Exhibition Game Against Del Potro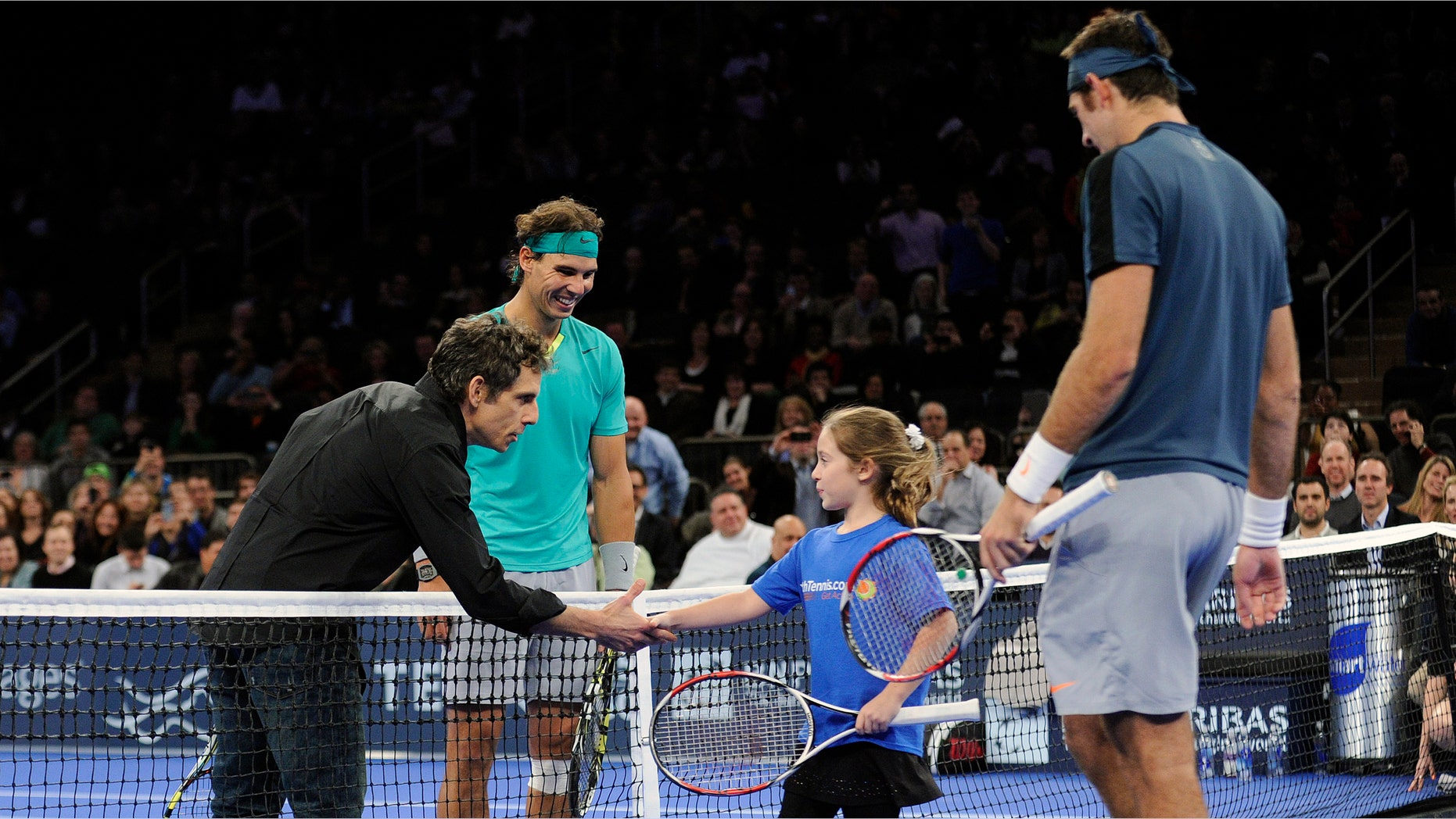 Rafael Nadal took it easy Monday night during an exhibition game against Juan Martín del Potro.
In his first chance to compete at Madison Square Garden, Nadal lost 7-6 (4), 6-4 to the 2009 U.S. Open champ, but had a wide smile on his face for most of the night. He said he was not worried about playing on a hard court or how his balky knee will respond.
An exhibition may not be as demanding as an official match, but he clearly moved without fear of pain, leaping for overheads and crashing into the wall behind the baseline chasing down a ball.
Del Potro knows what it's like to return from a long layoff — the Argentine missed eight months in 2010 because of a wrist injury.
"It's amazing how great he's recovered," he said of Nadal in an on-court interview after the match.
"He's going to be fighting for No. 1 very, very soon," Del Potro added.
On one point, the two exchanged between-the-legs shots and headers that would have made countrymen Lionel Messi and Andres Iniesta proud.
In the exhibition tradition of bringing a celebrity from the stands onto the court, Nadal and actor Ben Stiller briefly played doubles against Del Potro and a little girl from the crowd named Rebecca Suarez — who proved to be a better volley-er than the actor.
Nadal's first three tournaments back after missing seven months have been on clay — the best surface even before the injury for the seven-time French Open champ. The hard courts are far more punishing on his body, and he has talked about perhaps playing on them less.
Still, he'd like to stick with the same full event schedule as in past years. Indian Wells, with an expected field that boasts the top men's players in the world, will help determine whether that is possible.
"That will be a big test for me," Nadal said. "Today I know I can play on clay; that's a very important thing to know for me."
Based on reporting by The Associated Press.
Follow us on twitter.com/foxnewslatino
Like us at facebook.com/foxnewslatino