Rafael dos Anjos would love to fight Georges St-Pierre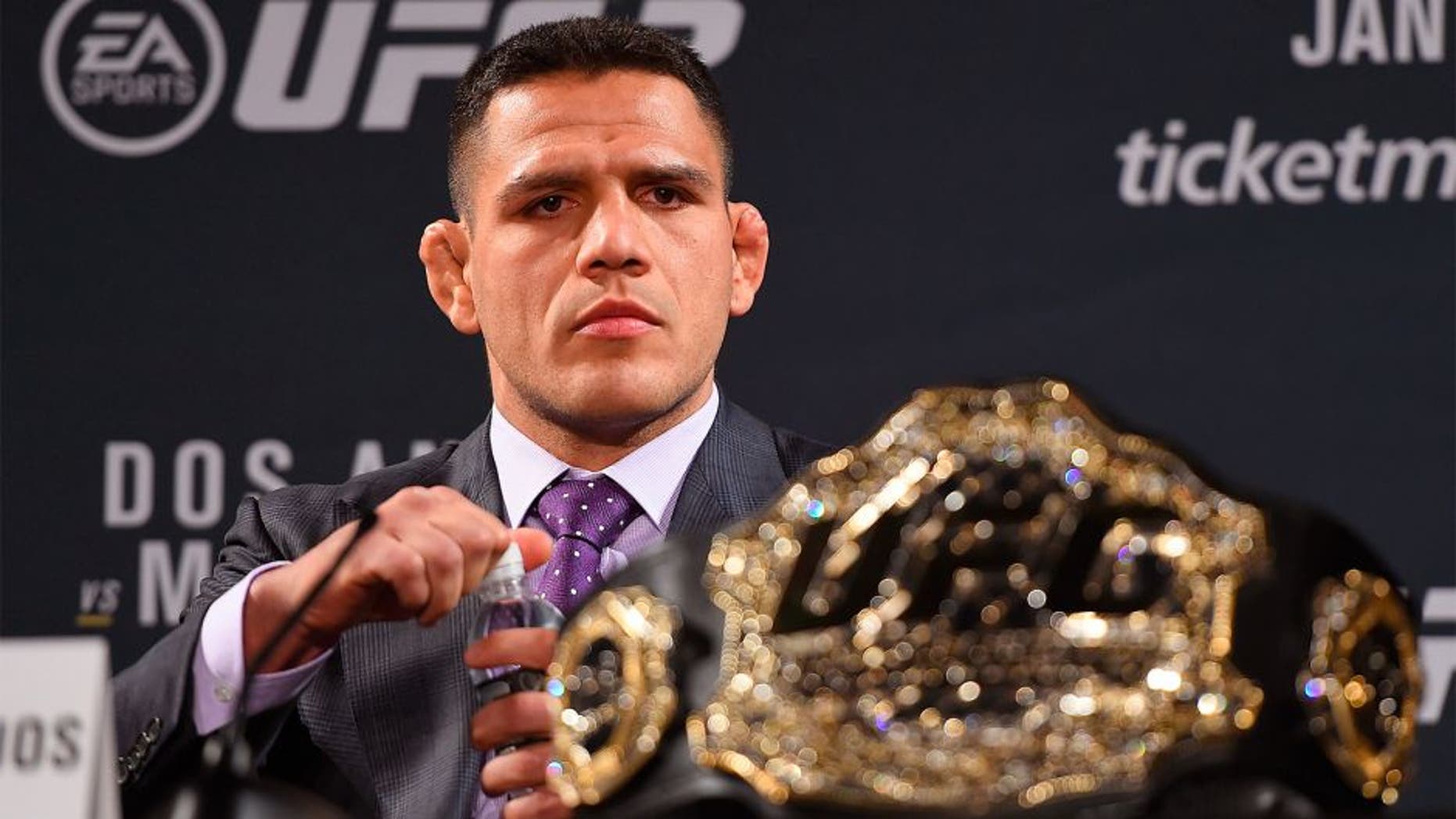 News that Georges St-Pierre is ready to fight again has a long list of contenders lining up for a chance to face the former welterweight king, but after he mentioned that he could easily make the move down to 155 pounds, a whole new crop of opponents started sprouting up.
St-Pierre hasn't explicitly said he plans on moving to lightweight, but now that the possibility has been opened up, several top challengers in the division have shown interest in the fight.
At the top of the division stands champion Rafael dos Anjos and even he's more than willing to face St-Pierre in his return to the Octagon if and when it happens. Dos Anjos told FOX Sports on Tuesday that he's always been a fan of St-Pierre and if he wants to return as a lightweight, the door is open for a fight.
"Yeah, of course. I'm a big fan of Georges St-Pierre," dos Anjos said.
For me, it would be great to fight against my idol. Of course, it's a new challenge. It's a big money fight, too. Of course, if he can make it, I'll be here and I'll have the belt. -- Rafael dos Anjos
Dos Anjos already has a challenge in front of him on July 7 when he faces Eddie Alvarez with the lightweight title on the line in Las Vegas.
If dos Anjos can beat Alvarez there is a long list of contenders, including Khabib Nurmagomedov and Tony Ferguson, who are already champing at the bit to get a shot at the title.
St-Pierre would certainly throw a curve ball at the current crop of title contenders, but dos Anjos is more than happy to face him or anyone else the UFC throws at him.
"It's always a new challenger," dos Anjos said. "It's not because I'm the champion, but I think it's one of the deepest divisions in the UFC. I'm excited. New guys coming. Whoever comes, I will make sure I'll keep my belt."