Rafa Benitez Vows to Win Over Chelsea Fans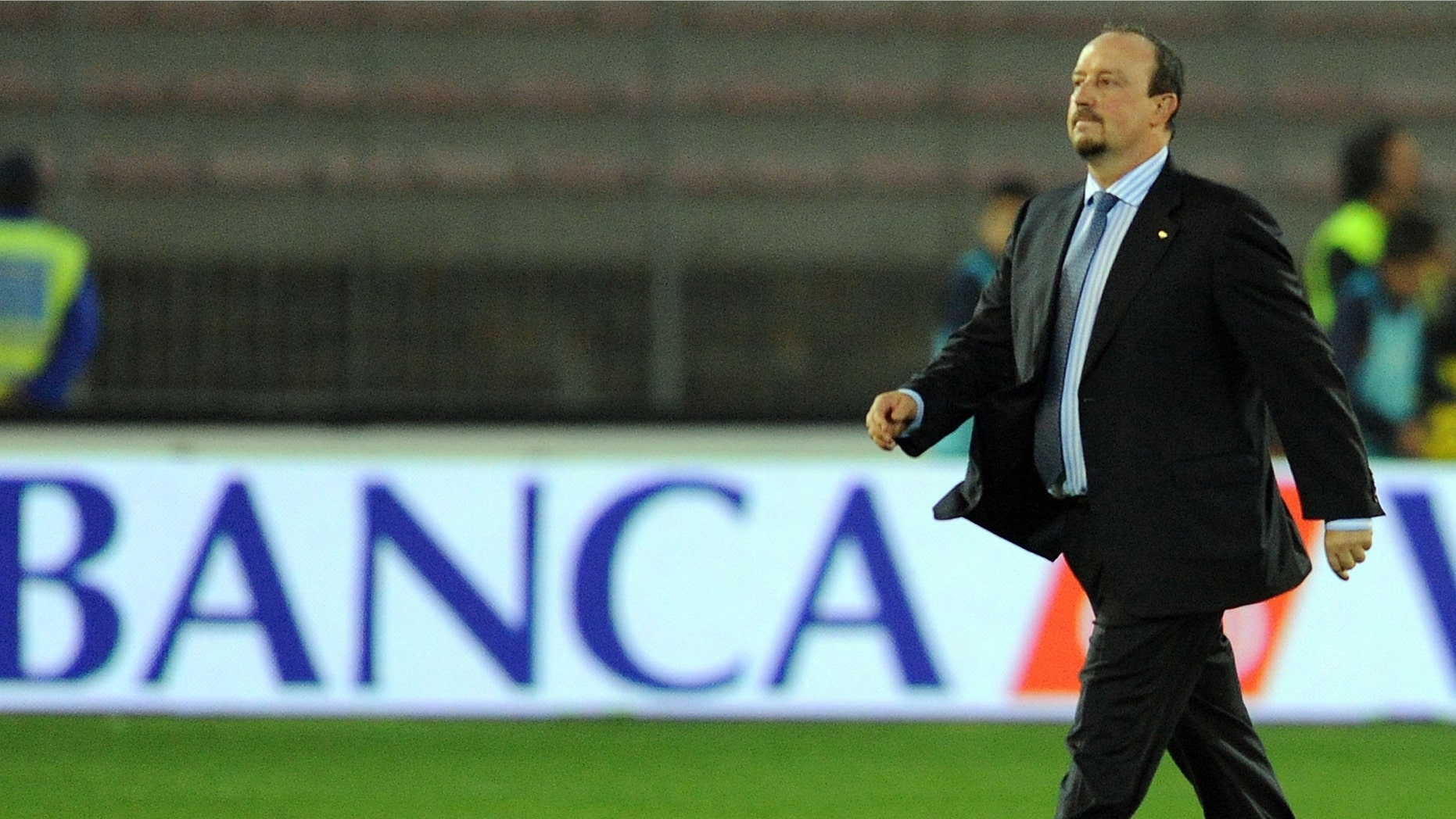 While Chelsea coach Rafa Benitez has had a rough time since taking over for Roberto Di Matteo, the Spaniard believes it is not if but when he can win the fans over.
On Wednesday goal.com said that that despite the backlash Benitez has experienced at every home game since taking over the Chelsea club he is continuing to stay positive.
"I said at the beginning, and I will maybe say the same at the end: my job is trying to bring the best out of players, trying to play good football, trying to win games," Benitez told reporters. "And I am sure that the fans will appreciate this, and I think we will win together. So it is a question of time."
Adding, "I always say, the fans play every game with the manager. Some players may or may not play, but the manager and the fans play every game."
Along with advocating fan unity, Benitez also has a few tricks up his sleeve on how to woe the Chelsea fans.
As reported by The Daily Mail, Benitez has plans to make an offer to FC Barcelona next month for forward David Villa in an effort to bolster the London club's roster.
Benitez could offer Barça 12 million pounds (about $19.3 million) for the player, who is getting less playing time than he wants in the wake of a leg injury last season.
Chelsea, which is looking for a player to complement Fernando Torres, is willing to make an offer that Barcelona cannot turn down after the Spanish club said it would not do any deals in January, the newspaper said.
Liverpool and Arsenal are also interested in the 31-year-old Villa, for whom Barça paid about 40 million euros ($52.8 million) in 2010.
Follow us on twitter.com/foxnewslatino
Like us at facebook.com/foxnewslatino