Radioactive from Bristol: 'Why am I smoking?'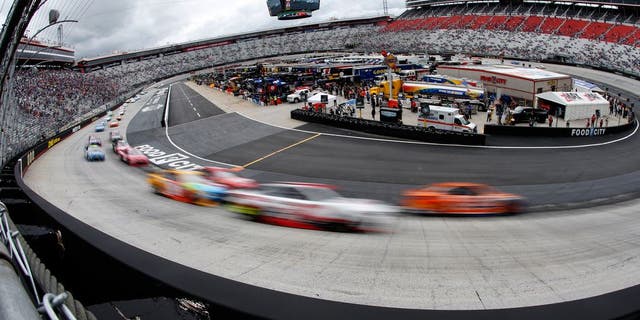 NEWYou can now listen to Fox News articles!
The tensionswere as high as the banking on Monday at Bristol Motor Speedway for the rain-delayed Food City 500. Jimmie Johnsongrabbed the checkered flag for back-to-back wins in the Monster Energy Series.
After Kyle Larson dominated the early portion of the race, Martin Truex Jr. took Stage 2, but nobody had enough for Johnson at the finish.
Check out the best sounds from an action-packed weekday afternoon race in Thunder Valley.