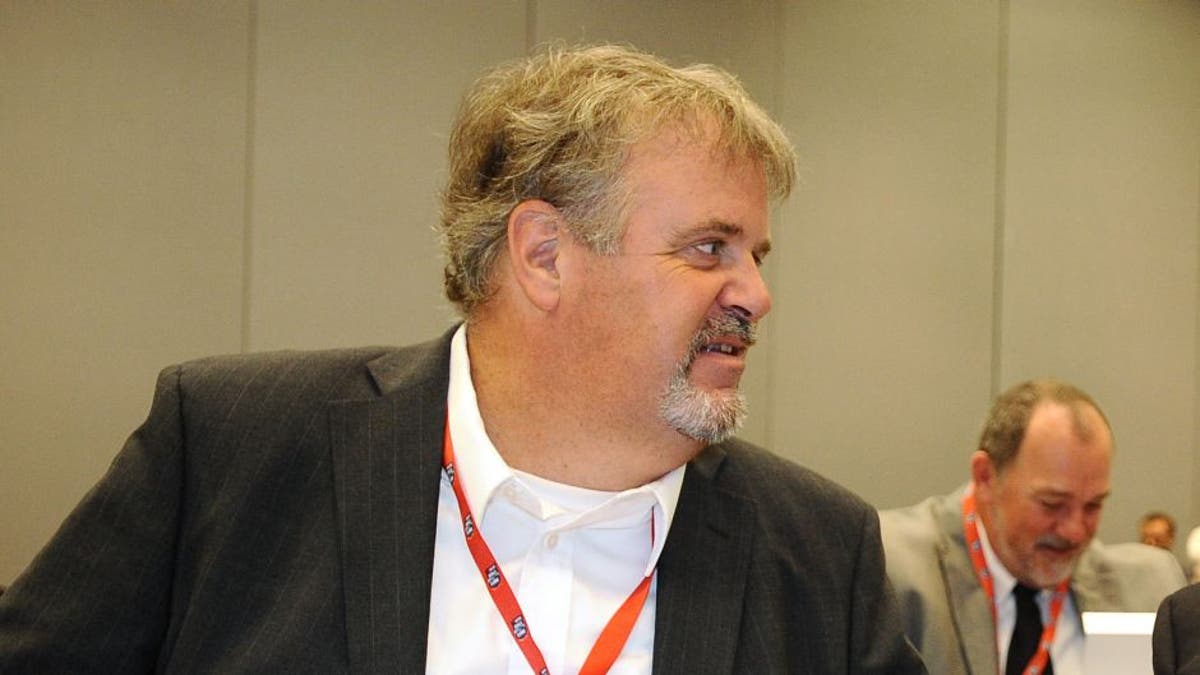 SiriusXM NASCAR Radio host Dave Moody, one of NASCAR's most popular and opinionated on-air personalities, will join "NASCAR Race Hub," the most-watched daily NASCAR show on television, every Monday beginning Monday, Sept. 7.
Moody hosts his live listener call-in show, SiriusXM Speedway, from the FOX Sports 1 studios in Charlotte, North Carolina, each Monday through the conclusion of the 2015 NASCAR season. While in-studio, Moody will join "NASCAR Race Hub" live for a segment titled "The Pulse with Dave Moody" that will be simulcast on FOX Sports 1 and SiriusXM NASCAR Radio. This segment offers "NASCAR Race Hub" viewers the opportunity to hear both Moody and SiriusXM Speedway listeners as they discuss the previous weekend's race.
"I'm looking forward to 'hubbing it out' with Adam and Danielle on the 'NASCAR Race Hub' set," Moody said. "There is never a dull moment on either of our shows, and combining the two -- if only for a few minutes -- should be fun and unpredictable. Tug those belts tight, NASCAR Nation. This is going to be a wild ride!"
The concept is the product of a relationship that began after Moody, also lead turn announcer for Motor Racing Network (MRN) NASCAR race coverage, sat down with "NASCAR Race Hub" co-host Danielle Trotta on July 16 following her visit to his studio during a live show broadcast. FOX Sports 1 took viewers behind-the-scenes of Moody's program, offering a first-hand look at what goes into a live listener-participation radio show.
Moody has hosted SiriusXM Speedway, a staple among fans, competitors and industry insiders, since 2003. He has been a full-time member of MRN's national broadcast team since 1993, serving as lead turn announcer and pre-race host for the network's NASCAR Sprint Cup, XFINITY and Camping World Truck Series race broadcasts.
Also an accomplished writer, Moody has earned multiple print awards from the Eastern Motorsports Press Association (EMPA), National Motorsports Press Association (NMPA) and Associated Press. He is a frequent contributor to Dick Berggren's Speedway Illustrated magazine, and his website, GodfatherMotorsports.com, has earned numerous NMPA awards for breaking news coverage, columns and commentary. For more information on Moody, visit his website or follow him on Twitter at @DGodfatherMoody.
SiriusXM Speedway airs Monday through Fridays from 3-7 p.m. ET on SiriusXM NASCAR Radio, channel 90. "NASCAR Race Hub" airs on FOX Sports 1 Monday through Thursdays at 6 p.m. ET.