Racing gods not always on the side of racers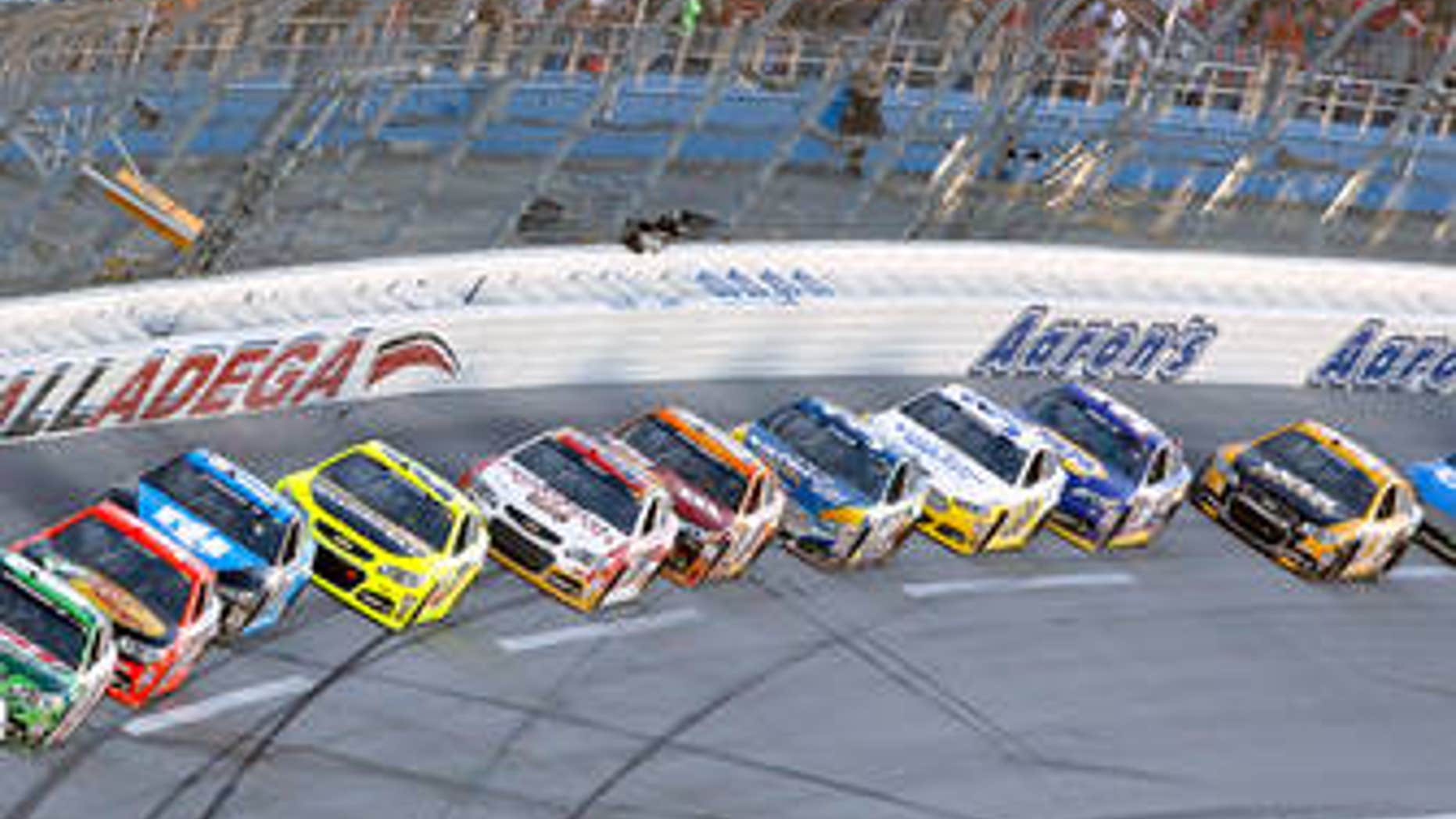 Racers plan and the racing gods laugh.
Sometimes, it really isn't any more complicated than that.
Sunday afternoon at Talladega Superspeedway, there were 52 lead changes in the first 173 laps, with 20 drivers taking turns at the front. That's a huge leap from the May Talladega race, when there were only 30 lead changes among 17 drivers.
At times on Sunday the racing was frantic and intense, with a fair amount of three- and four-wide running. The Big One seemed as inevitable as another Boston-St. Louis World Series, but it never happened.
And once Jamie McMurray passed Kyle Busch on Lap 174, all of a sudden the impatient, aggressive, victory-starved field inexplicably decided to stay put and run single-file.
Lap after agonizing lap, Dale Earnhardt Jr. stayed planted on McMurray's bumper, waiting, waiting, waiting until the last lap to make the race-winning pass.
Just one problem: He never got the chance.
When Austin Dillon first got sideways and then went airborne on the backstretch, NASCAR threw the caution flag, which froze the field and effectively ended the race, leaving Earnhardt and his fellow drivers frustrated.
You can understand why.
He was exactly where he wanted to be after 498 miles and fully expected to be in Victory Lane after 500.
"It's all kind of a blur as to how we ended up in second, but I had no reason to make a move before the last lap being in second place," said Earnhardt. "I was in perfect position to be patient and wait as long as I wanted to. So that's why we didn't go any sooner than that. I just can't anticipate a caution coming out every single time we run at Talladega race on the last lap, so I just assumed it would go to checkered and was planning my move on the back straightaway."
Earnhardt had the car, Earnhardt had the plan, Earnhardt had the track position. Instead, it was his toughest loss since the 2011 Coca-Cola 600, when he ran out of gas in Turn 4 on Lap 400.
Racers plan and the racing gods laugh.
Earnhardt was not alone in his frustration. His fellow racers were ticked off at each other for not making a second racing line in the final 15 laps.
"In the end, though, nobody wanted to go," said Joey Logano, who went home a disappointed 16th. "I was back there trying to make a move to go forward again but once they all went single file up against the wall you are SOL back there."
"It's monkey see, monkey do," said Kyle Busch, who has happy to survive with a top-five finish. "If they go down or start moving up and start coming forward, then you've got to pull down and start making your move, but they all kept going backwards."
Matt Kenseth, who came in as the points leader but left in second place, was one of the few guys who tried late in the race to start a second lane. For his troubles, he got shuffled out of the top 10 and finished 20th.
"They stayed up on the top to hang out and just thought that was safer than actually trying to progress and end up getting shuffled back like I did," Kenseth said of his fellow racers. "So, if I had to do it over, I would probably just ride up there. Just was trying to make something happen."
Racers plan and the racing gods laugh.
And every Sunday, only one driver goes home happy.
The original article can be found at FOXSports.com: Racing gods not always on the side of racers.