Quarterback Hill and No. 6 Texas A&M's offense powered by deep group of receivers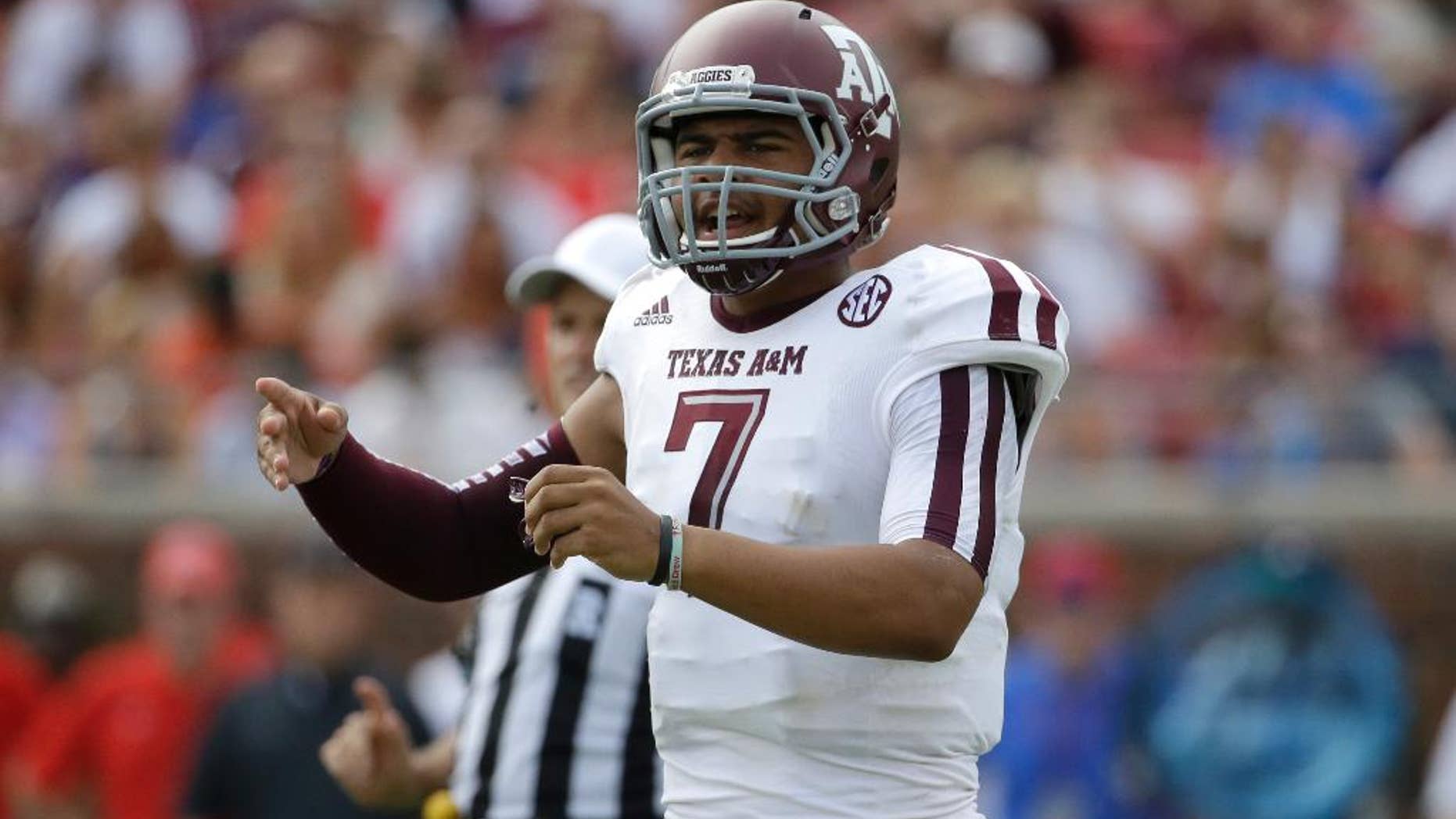 COLLEGE STATION, Texas – Just four games into the season, No. 6 Texas A&M already has seven players with at least 100 yards receiving.
The deep group led by senior Malcome Kennedy has been a key to success for the Aggies and has aided in Kenny Hill's seamless transition to starter.
Hill was asked what the depth of the group has meant to him in his first season since taking over for Johnny Manziel as the Aggies prepare for Arkansas on Saturday.
He says: "It means a lot. You can't just hone in on one person in our offense, you have to spread it out and be conscious of everybody because they can all go out and make plays."
It's an eclectic unit that includes top-level recruits, a small-school standout and even a walk-on.