QB tweets apology after blowout loss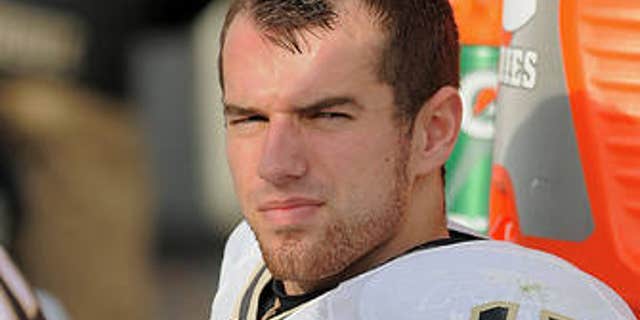 NEWYou can now listen to Fox News articles!
When your team loses its season opener by 35 points, you know it's bad. When your team's starting QB later that night apologizes to the world for his performance, you know it's really bad.
Well Purdue fans, it's really bad.
Folllowing Saturday's 42-7 loss to Cincinnati , Boilermakers quarterback Rob Henry took to Twitter to apologize for his performance.
I apologize to all my family, teammates, friends and fans. My performance today was unacceptable. Never played that bad in my life
-- Rob Henry (@RobHenry15) August 31, 2013 For the record, Henry, a senior, was 18 of 35 passing for 161 yards, no touchdowns and two interceptions while running for four yards and his team's only score.
And to his credit, Henry made a promise to his fans that many college football fans would likely enjoy seeing a certain Heisman-winning QB do -- for all of our sakes.
Staying off twitter for a while because there obviously needs to be a lot more work done and a lot less talking on my part. #BoilerUp
-- Rob Henry (@RobHenry15) August 31, 2013 The good news (we think): Purdue hosts Indiana State on Saturday.
H/t: Yardbarker