QB Jeff Lockie throws for 228 yards, two touchdowns in first start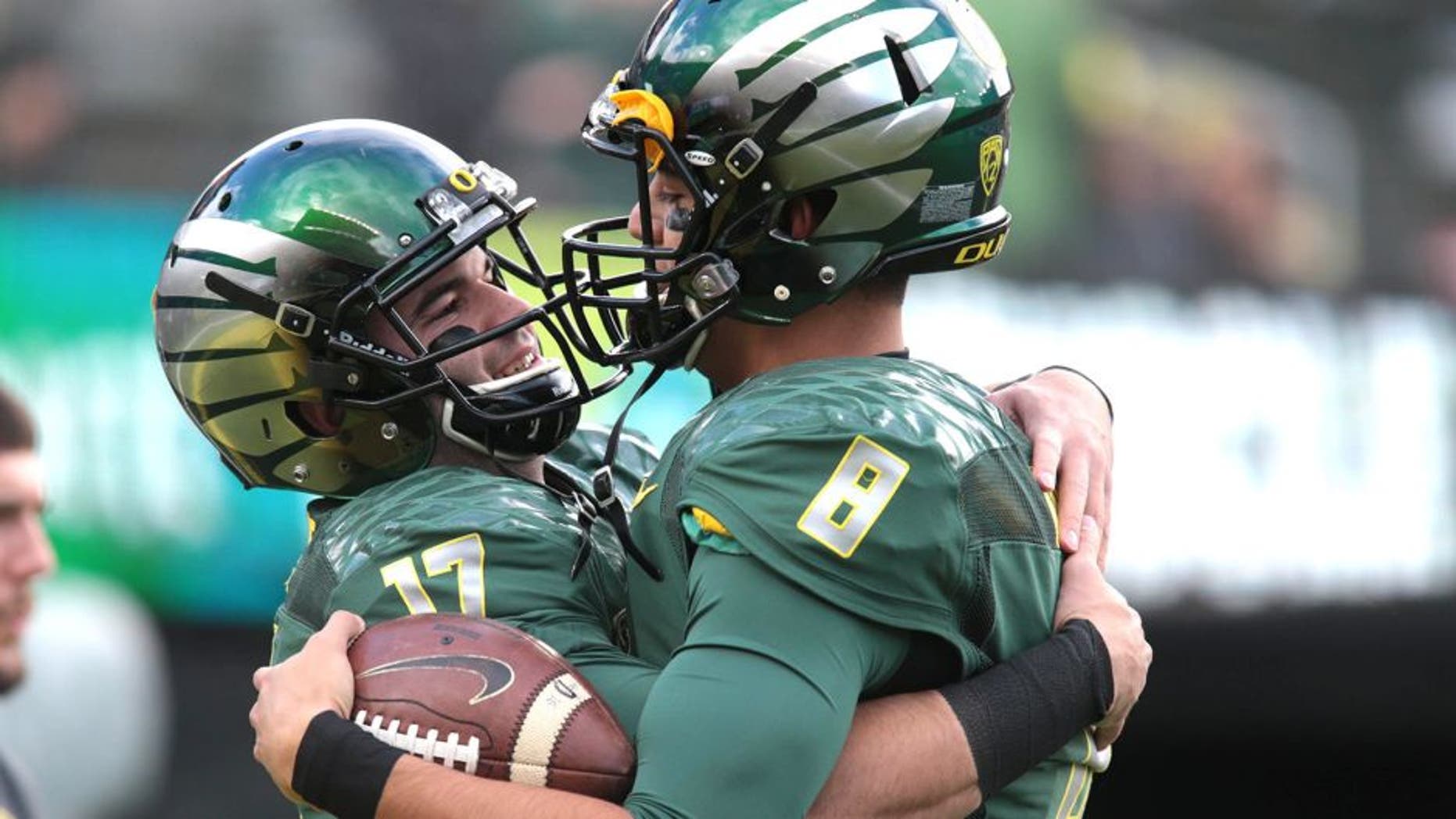 In his first career start, Oregon redshirt junior QB Jeff Lockie threw for 228 yards and two touchdowns. Lockie led the Ducks to a 61-28 victory over Georgia State.
On the day, Lockie was very efficient, going 23-of-31. Lockie was called on to start due to a right index finger injury suffered by Vernon Adams Jr.
It is not known whether Adams or Lockie will start for the Ducks when they open up Pac-12 play next week against Utah.
(h/t Twitter)